What is MaîTre D'HôTel Butter?
Maître d'hôtel butter is a special butter/sauce served in good restaurants, but easily replicated at home. Its origins are somewhat murky, but it is now a common item on better menus, even if no one refers to it by its formal name. In fact, this would be considered the "foodie" name, whereas many people would call it "herbed butter."
It begins life as a stick of regular, unsalted butter. With a spoon or mixer, a cook creams the butter and adds chopped parsley, lemon juice, a pinch of salt and a pinch of black or white ground pepper. The mixture is then gathered into plastic wrap and formed into a log or roll. The roll is then refrigerated until firm.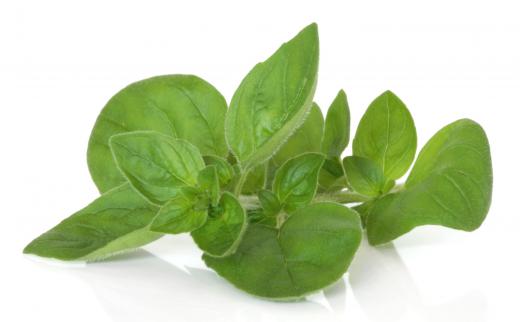 To use maître d'hôtel butter, the cook simply cuts small rounds and serves them atop grilled meat or fish. As it melts, it forms a savory sauce that mixes with the meat juices, heightening the flavor of the meat and giving it richness. Leftover butter can be rewrapped and refrigerated for two or three days until needed again.
There are endless variations on maître d'hôtel butter. Adding garlic, for instance, turns the mixture into escargot butter. Some cooks may also add bleu cheese, chives, marjoram or minced basil to their personal version. The whole aim is to give more flavor, texture and richness to the meat.
However, maître d'hôtel butter does have other uses besides being used on grilled meat. It is a favorite spread for toasted crusty French bread or bruschetta. It is also delicious on a whole grain toasted roll or cheddar biscuit. This butter also gives richness and flavor to an omelet or quiche. Since it is so easy to make, every cook can adjust any seasonings to his or her taste, making it a versatile seasoning method.
Any cook who wants to give his or her grilled meat or homemade bread a boost should try making this herbed butter. It is a goof-proof way of putting a different aspect on a familiar favorite.
AS FEATURED ON:
AS FEATURED ON:








Marjoram, which is often included in maitre d'hotel butter.

By: Elena Schweitzer

Butter before being mixed with flavorings.

By: Barbara Pheby

Parsley is often used to make maitre d'hotel butter.