Malva pudding is an apricot-flavored, cake-like dessert popular in the former Dutch colonies of South Africa. It is a baked dish containing primarily egg yolks, butter, and apricot jam or preserves. The result is a spongy, moist sweet pudding that is most often served with cream or vanilla ice cream. It is an important facet of South African dessert culture and is most popular in that country's capital, Cape Town.
The origins of malva pudding are decidedly Dutch. Dutch colonists brought the pudding to South Africa when they arrived, most in connection with Dutch East India explorations, in the mid-1600s. In some respects, the dessert was a taste of home for European families who were establishing a colony in the hot and dry African climate. Baking was not a common technique among the indigenous peoples of the time. Apricots were also readily available, bursting forth from the trees each summer.
Although the pudding still exists in some iterations in the Netherlands, it is today decidedly a fixture of South African cuisine. It is popular today amongst all residents, both those native to South Africa and those of European descent. The ingredients are rather straightforward, and the pudding is easy for even a beginner cook to make.
For the most part, butter, eggs, flour, apricot jam, milk, and a splash of vinegar are the only components to a malva pudding. The ingredients should be beaten together to form a soft batter, then poured into a baking dish and cooked until firm and cake-like in appearance. In restaurants, the pudding is often prepared in individual baking dishes or ramekins. At home, it is more common for the dessert to be cooked in rounded cake pans or loaf-sized baking dishes.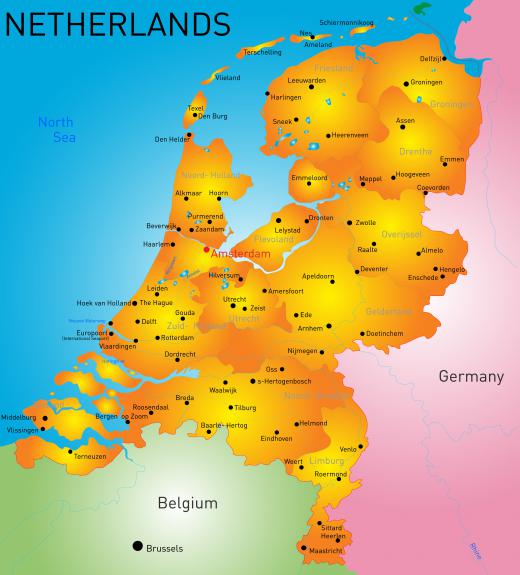 Malva pudding has a moist, sponge-like custard texture, largely owing to the egg yolks and high jam concentration. It is for this reason that the dish is considered a pudding rather than a cake. Though the pudding can be served on its own, often sliced into rough wedges or simply scooped into shallow bowls, many cooks elect to serve it with a rich cream sauce.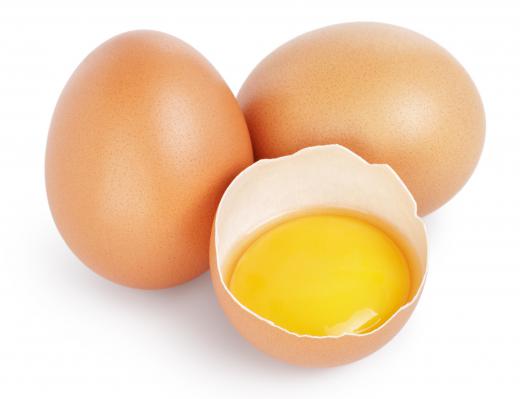 It is traditional to prepare the cream sauce, often flavored with a bit of vanilla, as the pudding finishes cooking. Cooks will prick small holes in the top of the pudding as soon as it comes out of the oven, and pour the warmed cream sauce directly over the top. The sauce will sink into the holes, and absorb directly into the malva pudding as it cools. It is customary to reserve still more of the sauce to drizzle over the final presentation.
Vanilla ice cream is a common alternative to the warmed cream sauce, particularly in the warmer summer months. Chefs who present malva pudding topped with ice cream will often add a brandy apricot sauce as a finishing touch. Glazed or preserved apricot halves are also a traditional accompaniment.
AS FEATURED ON:
AS FEATURED ON:








By: johanelzenga

Malva pudding is popular in Cape Town.

By: Ruslan Olinchuk

Malva pudding is made in certain parts of the Netherlands.

By: goodween123

Egg yolks make malva pudding spongy and moist.