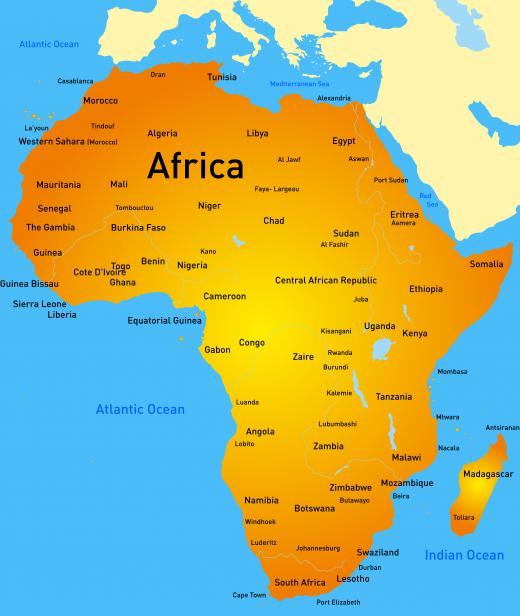 Also called matooke, matoke is the name given to plantains, a type of green banana, in certain areas of eastern African, specifically Uganda. Matoke are a staple crop, as well as a staple food, in eastern Africa. The term also refers to a dish made from these plantains. In fact, the stew-like dish is a national dish of Uganda.
Although the fruit itself is the same yellowish color as a banana, the plantain's peel may be green or even black. Unlike bananas, plantains should be cooked before they are eaten. In Africa, the fruit is often steamed in its own leaves and may also be included in a variety of dishes, much like potatoes in European and American countries. Plantains can be found in the produce section of grocery stores in many countries.
Matoke the dish is made with plantains, tomatoes, lemon juice, and bell peppers. Hot red peppers may also be included. Onions, garlic, and sometimes fresh ginger root and mustard seed are often used as well.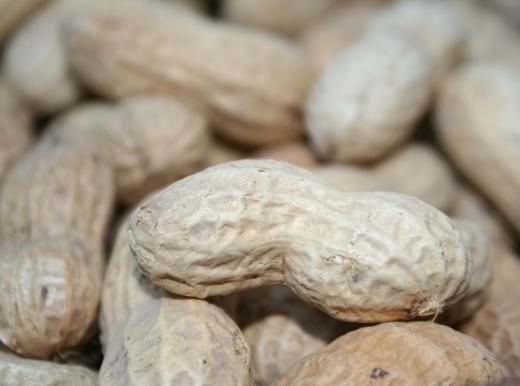 Spices such as coriander, cumin, cayenne pepper, and turmeric are generally added to season the dish. Most versions also use ground roasted peanuts, as well as salt. Meat, usually stew meat or ground beef, along with beef broth may or may not be added.
To make matoke, the plantains are always peeled and cut into thick slices or cubes. Once cubed, lemon juice is usually drizzled over the top, and the plantains are set aside. Then, the vegetables and herbs are fried in oil before the spices are added and allowed to cook.
If meat and broth are being used, they are added after the spices are combined. The mixture is then boiled and allowed to simmer. Once the heat is reduced, the plantains are included. Matoke that uses meat requires a longer cooking time than those versions that do not. This is to ensure the meat is thoroughly cooked.
Versions that use mustard and cumin seeds place the seeds in the oil at the start of the cooking process. The seeds are allowed to pop before the other ingredients are included. Peanuts should be roasted and ground prior to their use in matoke. They are added at the end of the cooking process, after the plantains.
If beef broth is not used, water is added after the peanuts are included. The mixture is allowed to cook for several minutes before completion. Once complete, matoke is often garnished with chopped cilantro.


By: Ruslan Olinchuk

Matoke are a staple crop, as well as a staple food, in eastern Africa.

By: Jonny McCullagh

Most versions of matoke use ground roasted peanuts and salt, along with other spices, to season the dish.

By: Malyshchyts Viktar

Matoke includes bell peppers.