Mille-feuille is a distinct type of sweet French pastry that consists of many layers separated with filling. The term "mille-feuille" may also be written as two separate words, as "mille feuille" or as a single phrase, as "millefeuille." This dessert goes by many other names as well, and has also been referred to as a custard slice, cream slice, or vanilla slice. It is commonly known in the United States as a Napoleon.
The term "Napoleon" as it refers to this dish may have come from a variety of sources. It does not, however, refer to the Emperor Napoleon I, as is often presumed. It is more likely a derivative of the French term "Napolitain" which refers to the Italian region of Naples, where elaborate layered desserts were customary. Napolitain is also the name of a French dessert which is a specific type of mille-feuille.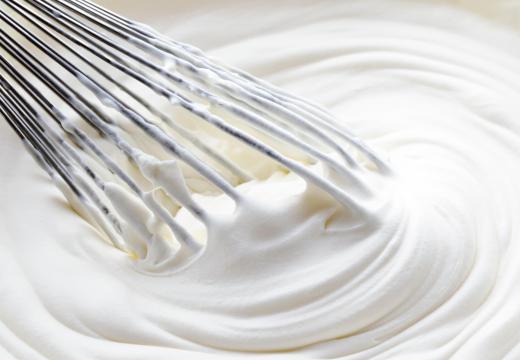 The French phrase "mille-feuille" is translated as "a thousand leaves." This refers to the numerous layers used to compose the treat. Most cakes of this sort have between two and seven layers of pastry. These layers are themselves made by folding a puff pastry numerous times to create the finished product.
The traditional mille-feuille has three layers of pastry and two layers of cream filling. The top is covered with a white icing. Stripes of chocolate icing are then layered on top and combed into the distinctive design commonly associated with this treat.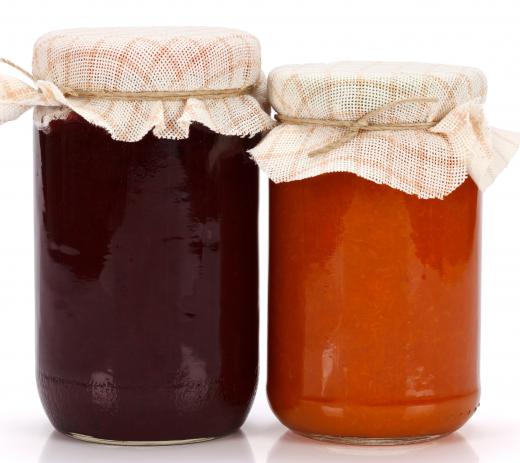 This cake can be made in a rectangular or oval shape. Many variations exist that incorporate a wide range of flavors. Among the fillings commonly used for this type of dessert are jam, whipped cream, custard, nut paste, preserves, and pureed fruit. The top of the treat can be covered in combed icing, jam, or powdered sugar.
Different versions of this dessert can be found worldwide. In England, a popular type of mille-feuille is known as a Bavarian slice and features a raspberry jam filling. The Napoleonbakelse of Finland and Sweden is topped with currant jelly. The Napoleon of France is filled with almond paste.
In many countries, including the United States and Italy, mille-feuilles aren't restricted to the dessert menu. Some variations have been developed as appetizers as well. These feature a filling made from cheese or spinach. The top may be covered with a cheese topping as well. This version of the pastry is served warm, as opposed to the dessert which is typically eaten at room temperature.
AS FEATURED ON:
AS FEATURED ON:








By: Tsuboya

Mille-feuille is commonly filled with whipped cream.

By: Szasz-Fabian Erika

In England, jam is a popular filling for mille-feuille.