Mustard seed is the seed of the mustard plant, a plant which has been cultivated for centuries for both its greens and seeds. Mustard plants are in the genus Brassica, and a number of species including B. nigra and B. juncea are cultivated for their seeds. Mustard seeds are used as a spice in many cultures, and they can be found in a wide of dishes. Many people are also familiar with the mustard seed in the form of the condiment mustard, which is made from ground and typically pickled mustard seeds.
The flavor of mustard seed varies, depending on the varietal. As a general rule, mustard seeds are spicy and piquant, a trait shared with other Brassicas. Some of them have an extremely strong bite which has made the mustard seed rather famous. The seeds may be black, brown, yellow, or white, depending on the species and cultivar; many Westerners are familiar with yellow mustard, for example, since it is ground and used as a ubiquitous condiment at hot dog and hamburger stands.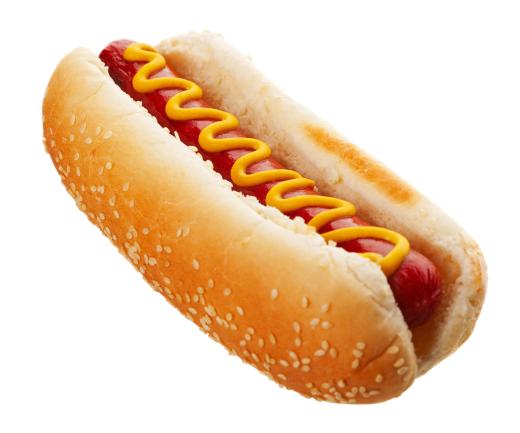 When mustard seeds are used as a spice, there are a number of ways to utilize them. Many cooks in places like India throw whole mustard seeds into a cooking pot with some oil before they start cooking a dish, ensuring that the oil is flavored with mustard when the heated seeds pop. Mustard seeds can also be added to dishes as they are cooking, in which case they are usually cracked to release their volatile flavor and aroma, and mustard seeds are sometimes ground up and added to curry mixtures as well.
Pickling spice mixtures commonly feature mustard seed, which is usually added in whole form. To make the condiment known as mustard, mustard seeds are ground and mixed with vinegar and salt to encourage the condiment to keep. Mustard tends to grow stronger over time, as you may already be aware. People can also grind mustard seeds and keep the dry powder handy for mixing mustard as needed, and ingredients like water, cider vinegar, horseradish, honey, wine, and milk can also be mixed with ground mustard seeds to make mustard. Some regions have a particular preparation technique for mustard which has made them famous, such as Dijon in France.
Like other spices, mustard seeds keep best when they are left whole and kept in a cool, dry, dark place. They should ideally be used within six months to a year for maximum flavor. Heating or toasting the seeds will bring out their spiciness if they are a bit old, although you should be careful when heating whole seeds, as they will pop explosively.
AS FEATURED ON:
AS FEATURED ON:








By: Brenda Carson

A hot dog with yellow mustard, which is made from mustard seeds.

By: AgathaLemon

Mustard seed can be ground and mixed with apple cider vinegar to make the condiment known as mustard,.

By: Sea Wave

Some grainy mustards are made with cracked, whole mustard seeds.

By: spline_x

Cooking oil can be made from mustard seeds.