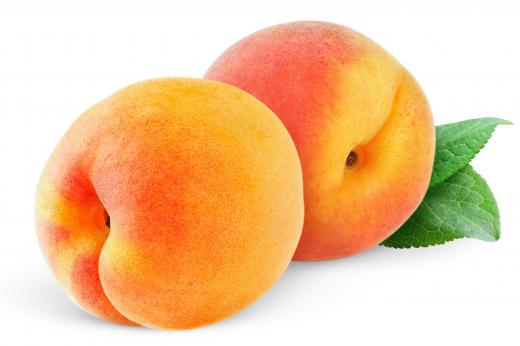 Peach soda is a non-alcoholic beverage composed primarily of carbonated water, peach juice or peach flavorings, and sugar. Artificial orange color is also usually added. Peach soda originated in the United States in the early part of the 20th century. Its popularity remained strong through 1970s. Peach soda remains available in many countries, but its production is generally limited.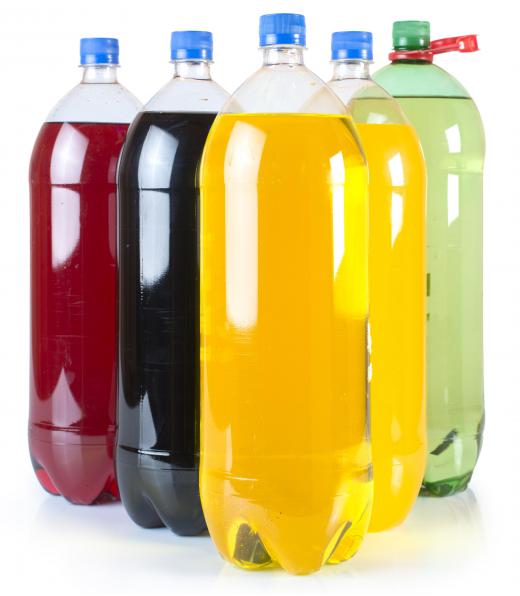 The Georgia-based Chero-Cola Company is believed to have introduced the first-ever peach soda. Following successful sales of cola, ginger ale, and root beer, the company expanded its flavor portfolio to include peach, orange, and grape in the summer of 1924. These fruit-flavored drinks were marked under the derivative "Nehi Cola®" brand. Nehi® peach was marketed to Georgians with the slogan "Your favorite drink, in your favorite flavor." Peaches are one of Georgia's biggest crops.
Nehi® peach soda sales reached their peak shortly after the Second World War. Sales did not begin to taper off until the late 1970s. The soda was popular on its own, or poured over ice cream to make a "peach float."
Peach soda is still available in the United States, as well as in a host of other countries, though not nearly with the ubiquity that it once was. Nehi® peach is still made in limited quantities by the Dr. Pepper Corporation, which acquired the Nehi® brand in 2000. It is joined by limited-run peach sodas marketed under several other brands, including Stewart's® and Crush®.
Distributors typically only sell peach soda in certain key markets, and even then the product can often only be found in specialty grocery stores. Part of this is likely owing to the increased cost of beverage production and the shrinking demand for peach-flavored sodas. Some, but not all, soda retailers will sell their beverages over the Internet.
Most of the peach sodas today are reminiscent of more vintage varieties. They are often sold in old-fashioned bottles, for instance, and frequently look nearly the same on the outside. How they are made is often different, however, as modern manufacturers tend to follow more modern recipes.
Sodas in the 1920s were generally made with simpler ingredients. Typically, the entire ingredient list consisted of soda water, peach juice, cane sugar, and coloring. Modern sodas, peach included, rarely contain any juice and are typically sweetened with corn syrup. Manufacturers typically add preservatives for color and freshness, as well.
A number of peach products in the beverage sector have emerged since the rise of peach soda. Peach-flavored iced teas, for instance, have seen some market stability, as have peach lemonades. While the peach sector has always had some supporters, it has never been a runaway best seller the way regular colas and other fruit sodas, like orange, seem to be. This rarity often makes peach soda harder to get a hold of, but for true fans, the view is almost always worth the climb.


By: Anna Kucherova

Peaches.

By: Deyan Georgiev

Most sodas are non-alcoholic beverages with carbonated water as their common ingredient.

By: Hyrma

Carbonated water is mixed with flavored simple syrup, such as peach, to make a drink known as an Italian soda.