What Are Pepperoncini Peppers?
Pepperoncini are a type of mild, yellow-green chili pepper that belong to the species Capsicum annuum. They are in the same botanical family as bell peppers and many other hotter varieties of chili peppers. Pepperoncini are most familiar as pickled peppers, which are preserved in vinegar in commercially packaged jars. Banana peppers or yellow wax peppers may also be sold as pepperoncini.
What are Pepperoncini?
The Italian word "pepperoncini" is the plural form of "pepperoncino." In Italy, it actually refers to the hotter varieties of chili peppers generically known as "pepperone." "Friggitelli" is the Italian word for the milder variety sold in the United States as pepperoncini. In the US, they may also be labeled as sweet Italian peppers or Tuscan peppers. They are also common in Greek and Eastern European cuisines, where they are called fefferoni, or golden Greek peppers.
Are Banana Peppers the Same as Pepperoncini?
Banana peppers and pepperoncini peppers are often mistaken for one another because of their similarities. As stated earlier, sometimes banana peppers are sold as pepperoncini peppers! This is because banana peppers and pepperoncini are very similar in many ways, especially when they're pickled. But there are some differences between the two peppers.
The biggest difference is that while banana peppers have no heat, pepperoncini's have a small amount of heat in their mildest variety. The shape and skin texture of each pepper can differ ever so slightly as well. But the main difference between the two peppers is their heat factor.
The Pepperoncini Pepper Plant
The pepperoncini plant is a bushy, annual variety that grows to a height of about 3 feet (1m). The peppers it produces are tapered, wrinkled along their length and lobed at the ends. They are usually harvested at 2- or 3-inches long (5 to 8 cm), while they are still sweet and yellow-green. When allowed to mature, the peppers turn bright red and grow stronger in flavor.
When to Harvest Pepperonicini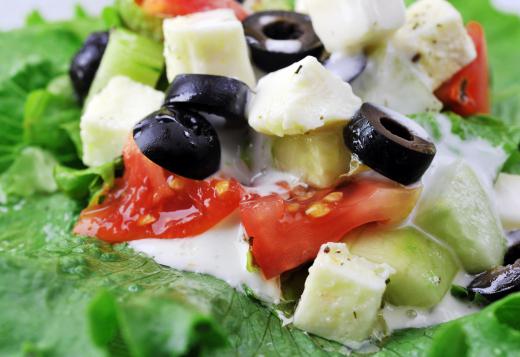 If you decide to grow your own pepperoncini pepper plant, you will need to know when to harvest the peppers. Pepperoncini peppers take roughly seventy-two days to reach maturity. Once the plant begins to grow peppers, you will want to pick the peppers when they are a pale green or yellow color. As the plant continues to mature, the peppers will eventually develop pinkish skin. Then the color will deepen into red, which is a sign that the peppers have already lost their flavor. Once the peppers are fully mature, they will have red and wrinkly flesh, so it's important to pick pepperoncini peppers when they have their signature yellow-green appearance.
Are Pepperoncini Spicy?
The heat of chili peppers is caused by a component called capsaicin. The amount of capsaicin in various types of chili peppers is measured according to the Scoville scale, named for American chemist Wilbur Scoville. The scale ranges from zero units for the bell peppers, which have no capsaicin, to 16,000,000 units for pure capsaicin. Pepperoncini rank in the second-lowest category, 100 to 500 Scoville units.
How to Eat Pepperoncini
In Italy, pepperoncini may be eaten fresh, they may be packed in olive oil or they may be dried. They are an essential component of the Italian dish known as antipasti, which is a mixed platter of pickles, olives and cured meats such as prosciutto and salami. Pepperoncini are widely used in cooking, especially in tomato sauces for pasta and in olive oil dipping sauces for crusty Italian bread.
Pepperoncini are popular in delicatessens as a filling for sandwiches or as an ingredient for pasta salads. Pepperoncini are an essential component of Greek salads, in which they are tossed with spinach, tomatoes, olives and feta cheese. They may also be featured on restaurant salad bars. For home use, pepperoncini are available in most supermarkets, where they are sold either whole or sliced. Some people enjoy pickled pepperoncini instead of fresh peppers on salads or in sandwiches.
How to Pickle Pepperoncini Peppers
To pickle pepperoncini peppers, you'll need a few things. You will need pepperoncini peppers, garlic cloves, black peppercorns, vinegar, water, pickling salt, sugar, jars with lids, a hot water bath, and canning tools like a ladle and jar filler. First, wash and cut your peppers into pieces. Then add the water, vinegar, salt, and sugar to a large pot. Bring the pot to a boil, then lower the heat to keep the water hot but not boiling.
Add the cut peppers to your jars, as well as the peppercorns and garlic. Ladle the liquid from the large pot into the jars, but leave some space at the top of the jar. Close the jars with the lids and rings and place them in the canner. Process the jars for ten minutes, then allow the jars to rest for five minutes in the canner. Place the jars in a dark space to cool down for twelve to twenty-four hours. Lastly, after the twenty-four hour mark, check the seals on your jars. Pickled pepperoncini are good to have around your home because they make a healthy addition to sandwiches and salads.
Are Pepperoncini Good for You?
Pepperoncini peppers pack a lot of flavor, a bit of spice, and many vitamins in each serving. Pepperoncini peppers are low in calories and carbohydrates while they're high in vitamins A and C, like most peppers. Vitamin A is good for eyesight while vitamin C is an antioxidant that is good for your skin, your immune system, and collagen production. These peppers also contain significant amounts of calcium and iron. Not only that, but pepperoncini peppers are an excellent source of fiber as well. There are many benefits to eating pepperoncini peppers, and they taste great on a variety of foods.
Where to Buy Pepperoncini
If you're looking for pepperoncini peppers, you're more likely to find pickled varieties at your local grocery store or big-chain grocery stores. Grocery stores don't often carry fresh varieties of this pepper. Instead, you may be able to find fresh pepperoncini at a local Italian market, a farmers market, or a specialty shop. If you're searching for pickled peppers, you're likely to find them in the condiment aisle next to other pickled items and peppers. Whether you purchase pickled or fresh pepperoncini, they make a great addition to sandwiches, salads, and more.
Frequently Asked Questions
What is a Pepperoncini Pepper?
A variety of Capsicum annuum, which also contains bell peppers, jalapenos, and habaneros, is the pepperoncini pepper. These peppers may be any color from bright green to yellow and are typically two to four inches long. They taste mild, acidic, and have a touch of sweetness.
How hot is Pepperoncini Peppers?
The Scoville heat scale for pepperoncini peppers ranges from 100 to 500. This is significantly lower than the heat rating of jalapenos, making these peppers mild enough to be enjoyed by those not used to eating spicy foods.
Is there a difference between Pepperoncini Peppers and Banana Peppers?
Yes, there is a difference between pepperoncini peppers and banana peppers. Typically two to four inches long, pepperoncini peppers have a mild, somewhat acidic taste with a touch of sweetness. Banana peppers are usually a bit longer, typically four to six inches long, and have a mild, sweet flavor with no heat.
What are some of the health benefits of eating Pepperoncini Peppers?
Pepperoncini peppers are abundant in potassium, minerals, and vitamins, including A and C. Consuming these peppers may also enhance health by reducing inflammation, promoting digestion, boosting the immune system, and other factors. Additionally, studies have connected the capsaicin in pepperoncini peppers to reduced pain, enhanced circulation, and possible anti-cancer capabilities.
How can I incorporate Pepperoncini Peppers into my cooking?
Pepperoncini peppers can be a crucial ingredient in marinades, sauces, and dips. Or they may be used as toppings on salads, pizzas, and sandwiches. They can also be added to stews, soups, and chili. Omelets, pasta salads, and antipasto platters may all benefit from the flavoring of pickled pepperoncini peppers.
AS FEATURED ON:
AS FEATURED ON:








By: Greg Younger

Peppers before being made into pepperoncini.

By: travis manley

Pepperoncini are known as fairly mild peppers.

By: Maurizio Malangone

Pepperoncini are often found on antipasti platters with cured meats, pickles, and olives.

By: Denis Tabler

Pepperoncini are an essential ingredient in Greek salads.

By: margo555

Italian pepperoncini are often packed in olive oil.

By: .shock

Antipasto plates and appetizers may include pepperoncini and other mildly hot peppers.