What is Port Wine Cheese?
Port wine cheese is a snack and appetizer made by combining one or more types of cheese with port wine. The two are then processed into a thick spread and either packed into a crock or formed into a ball or log. These cheese is typically consumed by cutting off a piece and spreading it on bread or crackers. Some people may also use it as a dip for raw vegetables. It is available in many supermarkets, but it is often prepared by home cooks for parties and other events.
While not considered a gourmet foodstuff, port wine cheese is still enjoyed by many people. It is typically a blend of port wine and cheddar cheese, a sharp tasting cows' milk cheese that is very popular in the United States and Great Britain. Port wine is a fortified wine with its origins in Portugal; hence its name. The wine is considered fortified because a neutral spirit is added to the vats during the fermentation process. This results in a sweeter wine with a higher alcohol content than standard wines and is often enjoyed as an after dinner or dessert wine.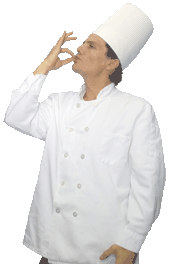 Owing to its intense flavor and sweetness, port wine goes well with sharp, strong, flavorful cheeses. For example, port wine and Stilton, a blue cheese, is a classic cheese and wine pairing, and some traditional restaurants still serve small glasses of port with Stilton as a dessert. Port wine cheese, on the other hand, is usually served as an appetizer or cocktail party hors d'oeuvre, along with an assortment of crackers, sliced breads, and crudites. Commercially prepared cheese is easily recognized by its unique color scheme, typically an orange-yellow cheese marbled with a purplish hue.
While port wine cheese is easy to find in most supermarkets in the United States, many people prefer to make their own spread. Recipes vary, but they usually consist of blending sharp cheddar cheese with a softer cheese, such as nuefchatel, or heavy cream and port wine. Seasonings such as garlic, mustard, and Worcestershire sauce may be added. Some recipes call for chopped nuts to be added to the cheese mixture. Others instruct the cook to form the mixture into a ball or log to be rolled in chopped nuts. Homemade cheese spread typically does not have the marbling effect, but is instead salmon pink in color.
AS FEATURED ON:
AS FEATURED ON:








Chef