A potato lasagna is simply a lasagna that replaces layers of sheet-pasta with layers of potato slices. A traditional lasagna is made up of alternating layers of meat, red sauce, pasta and white sauce. Ragu and béchamel are common sauces. The exact nature of a lasagna varies from region to region and recipe to recipe, and the same goes for the potato lasagna. Variations include using sweet potatoes instead of normal ones, using roast vegetables instead of meat or making a spinach and ricotta lasagna with no red sauce.
Lasagna comes from the old Greek word for a flat pasta dough via a Roman word for a standing pot. In northern societies in the early modern period, potatoes became increasingly common as they were easy to grow and had a variety of uses. Lasagna is similar to a number of northern potato-based dishes such as shepherd's pie, cottage pie and the casserole. It was no doubt cheaper and easier for lasagna lovers, perhaps immigrants to America from Italy, to grow and use potatoes to replace pasta. Alternatively, potato lasagna came about as an experimentation on the original theme.
Potatoes and pasta offer the same nutritional values and act as providers of carbohydrates and energy. They are both flexible and complement a number of dishes. Pasta and potato are often interchangeable in a meal.
The basic recipe for a potato lasagna requires potatoes, diced/minced ham or beef, a red sauce such as marinara and a white béchamel sauce. In addition, the meal is seasoned with ground black pepper, a dash of salt and various herbs and is topped with cheese. The cheese can be any type from English cheddar to Parmesan. Vegetables such as diced tomatoes and broccoli are optional.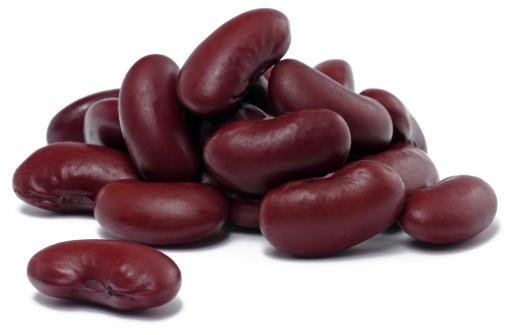 Potato-based lasagnas, like the pasta versions, consist of layers. The first layer is a red sauce and the next is meat and then there's layer of potatoes. The whole process for layering a potato lasagna carries on until the top of the dish is reached. Typically, there will be fewer layers of a potato lasagna than a pasta one as the pasta is significantly thinner.
There are a number of variations on the theme. The spinach and ricotta potato lasagna is much the same as the pasta version. It alternates layers of spinach mixed with ricotta and layers of sliced potatoes.
The potato lasagna can also be made with sweet potatoes instead of the ordinary savory ones. The sweet potato lasagna goes well with mushrooms, kidney beans or with spinach. This lasagna goes well with a creamy cheese sauce. The sweet potato can either be sliced like traditional potato lasagna or mixed in with the other ingredients and combined with sheets of lasagna pasta.
AS FEATURED ON:
AS FEATURED ON:








By: Andre

Potatoes.

By: Schlierner

Kidney beans, one of the ingredients in potato lasagna.

By: Bert Folsom

Cheddar cheese is often used in potato lasagna.

By: HandmadePictures

Lasagna can be made with a potato layer.

By: Roberto Fasoli

Potato lasagna features layers of ricotta cheese filling between layers of potato slices.

By: Bronwyn Photo

A potato lasagna might be topped with ham and cheese for a boost in salty flavor.