Powdered sugar is very fine sugar known by numerous names. It can be alternately called confectioner's sugar, icing sugar, frosting sugar, and 10X or 4X sugar. This sweet treat is preferred in numerous baking applications because it dissolves quickly. As the name icing sugar implies, powdered sugar is frequently used in various forms of frosting.
This form of sugar is derived from granulated sugar made from sugar beets or sugar cane. It can have an additional ingredient, cornstarch, which helps to keep the sugar from clumping. Essentially, granulated sugar is ground into a finer sugar to make the powdered form.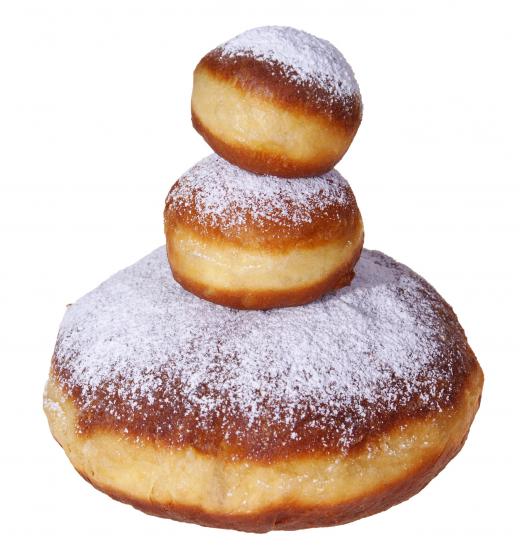 Most people shopping for this ingredient at the store don't know that it comes in a variety of grades referring to how finely it is ground. 14X is typically the highest grind, but this may not be shown on labels, and for most home baking it isn't necessary to buy a specific grind. Higher grinds do dissolve more quickly and may be more suited for things like whipping cream.
Another classification for powdered sugar is fine and superfine. This description refers to grain size. Superfine confectioner's sugar has much smaller grains than does fine powdered sugar, but again, not all boxes or packages in stores carry this labeling.
Even though icing sugar contains cornstarch it may still clump at times. It can help to sift the sugar to get accurate measurements of sugar amounts and to eliminate any small clumps that may be hard to mix into wet ingredients. This step isn't generally necessary when dipping things like donuts in powdered sugar.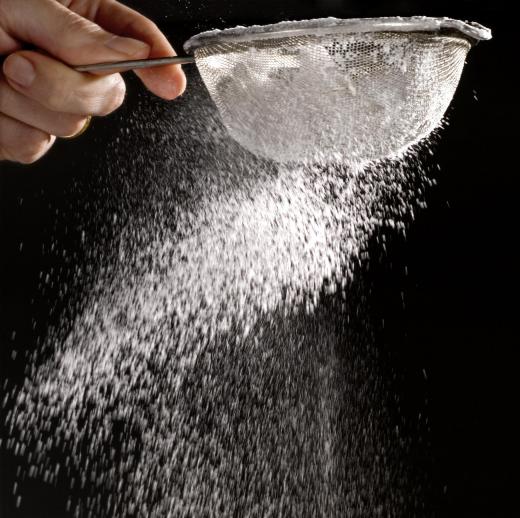 The issue of dipping brings up another frequent use of this form of sugar. It can either be used to dip things like cookies or other baked goods or it can be sprinkled on the top of simple cakes. Gingerbread or brownies can be delicious with a bit of powdered sugar on top, and breakfast foods like french toast can be topped with it. Try waffles with whipped cream, confectioner's sugar and fresh strawberries as an alternative to waffles covered in syrup.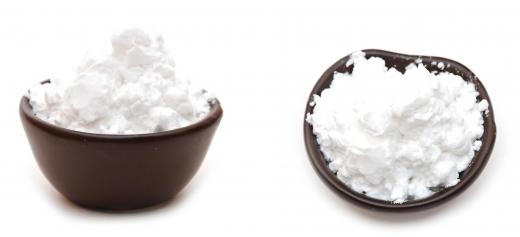 Though most people purchase confectioner's sugar in the grocery store, it is possible to make finely ground sugar at home. This does require a blender, granulated sugar, and cornstarch. With these ingredients on hand, confectioner's sugar can be made in a pinch.
To make powdered sugar, combine a cup of granulated sugar with about two tablespoons of cornstarch in the blender (about 227 grams of sugar and 57 grams of cornstarch). Blend until the sugar reaches a fine powder. Let the sugar sit for approximately 15 minutes prior to using.
AS FEATURED ON:
AS FEATURED ON:








Donuts topped with powdered sugar.

Waffles topped with powdered sugar.

A person sifting powdered sugar.

By: vadim yerofeyev

Powdered sugar.

By: Michalis Palis

Powdered sugar is a common ingredient when making cake frosting.