Romano cheese is a traditional Italian cheese, named after the city of Rome, which has been manufacturing it since before the birth of Christ. The cheese has a rich creamy yellow color, a slightly granular texture, and a sharp, tangy, salty flavor, and is usually grated over other dishes, although it can be eaten plain. The technique used to make Romano cheese involves rummaging the curd, meaning that the curds of the cheese are drained and pierced before being salted and brined, yielding a unique hard cheese which is popular all over the world.
There are several different types of this cheese. True Pecorino Romano cheese is made from sheep's milk, and has a protected origin designation from the Italian government, meaning that only certain cheeses can be labeled as Pecorino Romano. To be considered a Pecorino, a cheese must be made between October and July in a certain part of Italy, and with milk from specific sheep. In addition, the cheese must be round, and meet minimum weight requirements. These stringent protections ensure that the heritage of Pecorino Romano will be protected, and that consumers know what they are getting when they purchase a Pecorino cheese.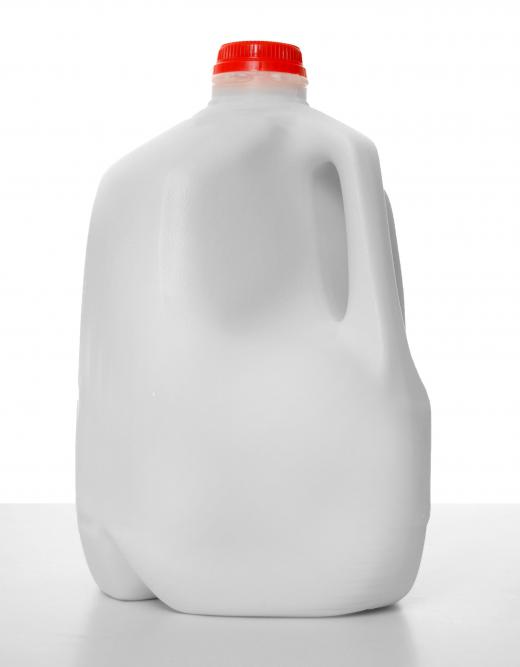 Other types of Romano cheese include Caprino Romano, a particularly sharp version made with goat milk, and a mild version made from cow milk, Vacchino Romano. Especially in the United States, most Romano is made from cow milk, because Americans are more used to the mild taste, although some cheese makers use milk blends to capture some of the traditional flavor. In all cases, the cheese will be aged for a minimum of five months, and longer if it is intended for grating.
Although Romano can be found in a pre-grated form, it is better to purchase a wedge of cheese, as the wedge will retain moisture and freshness. When selecting a wedge of Romano cheese, try to taste cheese from that wheel, if possible. Most reputable cheese dealers will provide you with a small sample, which you should roll around in your mouth so that all of your taste buds can sense the flavor. A high quality Romano cheese will have a rich, creamy flavor and a mildly crunchy granular feeling. If it is not possible to taste the cheese, look for a wedge with even color, and no signs of cracking, excessive dryness, or moisture.
AS FEATURED ON:
AS FEATURED ON:








By: vlorzor

A milder version of Romano cheese uses cow milk.

By: emde71

Shaved Pecorino Romana can add a tangy, salty flavor to pizza.

By: taraki

Romano is among several cheeses commonly made from sheep's milk.