What Is Rum Raisin Ice Cream?
Rum raisin ice cream is exactly that - ice cream containing raisins that have been soaked in rum. It is usually made with vanilla ice cream, the recipe of which may differ from person to person, into which the raisins and some rum is mixed. The result is a tasty ice cream with cold raisins that pop in the mouth, releasing the rum.
The main component of rum raisin ice cream, the vanilla ice cream, can be made in various ways. There are many different recipes but most of them contain cream, milk, egg yolks and sugar. Some people use fresh vanilla seeds while others use vanilla essence. Recipes also differ in the method used to make the ice cream. Some involve heating of the ingredients before freezing, while others just combine them carefully and freeze. Ice cream makers can also be used.
Rum, the alcohol used in rum raisin ice cream, is a spirit made of the by-products of sugar cane, or molasses. It can range from a golden color to darker brown, although some clear rums are available. The color comes from the container in which the rum is stored during maturation and most rums contain around 40% alcohol. Rum is known for its associations with the Caribbean islands and Jamaica, although it is thought to have originated, in some form, in India or China.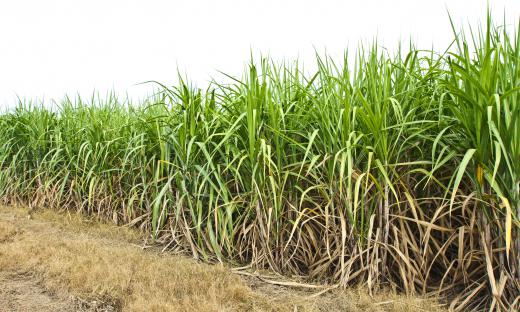 Raisins used for rum raisin ice cream are usually red. During the drying process, the water evaporates, leaving the fruit and flavor condensed. When making rum raisin ice cream, the grapes are soaked in the rum for from half an hour up to overnight, and they absorb it through the skin. Some recipes recommend boiling the raisins in the rum to macerate them, before cooling and adding to the ice cream. This is especially done if it is desired to remove the alcohol, as it boils off in the cooking process.
The raisins soaked in rum are usually added to the ice cream just before it freezes completely. Some recipes add just the raisins, while others add the rum too. The mixture needs to be well-stirred to spread the raisins and blend the rum evenly through the vanilla ice cream. The ice cream is then replaced in the freezer or ice cream maker to set completely. It may be served in bowls or cones as a dessert or hot summer's day snack.
AS FEATURED ON:
AS FEATURED ON:








By: Dionisvera

Golden raisins.

By: narinbg

Rum is a by-product of sugar cane.

By: seqoya

Most recipes for rum raisin ice cream call for egg yolks and cream.

By: Ingae

Most recipes for rum raisin ice cream contain egg yolks.