Sauerkraut is a fermented cabbage dish that is often closely associated with Germany, Alsace, and the Netherlands, although China and Korea also make their own versions. When made well, it has a characteristically tangy, zesty flavor that some consumers find quite enjoyable. It is often used as a garnish, especially with meats like sausage, and it can also be added to salads, sandwiches, and other foods. Most markets carry sauerkraut, and it can also be made at home relatively easily.
There are only two ingredients in traditional sauerkraut: shredded cabbage and salt. The cabbage is tossed with large amounts of salt and then tightly packed into a crock or airtight jar. The salty conditions promote beneficial acid forming bacteria, which convert the natural sugars in the cabbage into lactic and acetic acid, which will preserve the cabbage and give it a tang. If made in a traditional crock, the mixture must periodically be skimmed to remove natural scum; once cured, the dish can be canned and kept for up to several years.
Many cooks also add other ingredients to their sauerkraut, like juniper, bay leaves, or garlic. These spices add flavor to the finished dish without interfering with the curing process. In China and Korea, soured cabbage is often heavily spiced; the formidable Korean kimchi, for example, is used to add a kick to many Korean dishes. Despite containing only cabbage and salt, sauerkraut is a great addition to the diet; many early sailors realized that it could help to prevent scurvy, for example.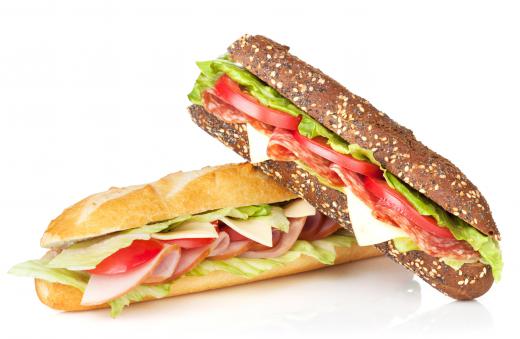 Cooks who want to try their hand at making sauerkraut should start small, with 5 pounds (2.25 kilograms) of cabbage. They should shred or finely chop the cabbage and toss it with 3 tablespoons (54 g) of salt. The cabbage and salt should be tightly packed into stoneware crocks or glass jars, and the jars covered with clean cloths, plates, and a weight such as a brick or a rock. Every day, the cook should open the crocks to remove the natural scum that will form on the top, and then replace the cloth with a fresh one. After around 10 days to two weeks, the cabbage will have finished curing, and it can be canned for storage.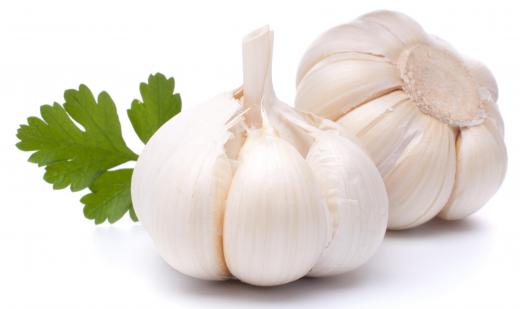 After a cook has perfected the basic recipe, he can play around with added ingredients and spices, and larger batches. He should keep the ratio of salt to cabbage the same, and make sure to store it in a cool, dry place while it cures to prevent the budding of yeasts and harmful bacteria that could ruin the dish.
AS FEATURED ON:
AS FEATURED ON:








By: Dani Vincek

Sauerkraut is made with cabbage and salt and is often used as a garnish.

By: karandaev

Sandwiches often feature sauerkraut.

By: Natika

Garlic, which is often used in making sauerkraut.

By: Jiri Hera

Salt, which is used in making sauerkraut.

By: Brent Hofacker

Sauerkraut is often featured with bratwursts.

By: Sasajo

Sauerkraut is a fermented cabbage dish that is often associated with Germany and the Netherlands.