Tea is a beverage made by steeping the dried leaves, buds, and twigs of the Camellia sinensis plant in warm to hot water. Depending on how the plant material is handled, the flavor and color of the drink can vary widely, and many also include additional flavorings, which complicate the flavor even further. Some people also refer to beverages made with other plants as teas, although this is actually incorrect; unless the drink contains Camellia sinensis, it cannot be called by this name.
This plant has been cultivated in Southeast Asia for thousands of years, and it is a very important part of Asian culture and tradition. Myth has it that tea was first consumed around 2700 BCE by a legendary Chinese emperor, Shennong. When European explorers reached Asia, tea was one of the first things they brought back with them, setting off a passion for it that endures to this day.
Camellia sinensis prefers cool, rainy weather and medium to high elevations. Cultivators harvest only new buds and leaves during the picking season, and then dry and roast the tea. Depending on when they are dried, the leaves ferment to different levels, creating different flavors. Non-fermented leaves are used to make white tea, a very mild beverage, while green tea is more heavily fermented. Oolong and black tea are much more fermented, bringing out the sharp tannins in the leaves.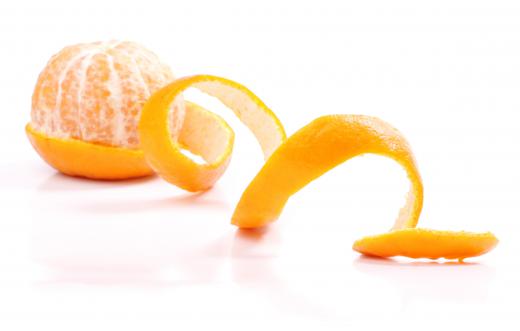 Once the tea has been roasted, it can be packaged for sale, or blended with other ingredients. All sorts of things are added to it, from orange peels to lavender. The tea is brewed by pouring water over the dried ingredients; the less fermented it is, the cooler the water needs to be, and the shorter the steeping time. Depending on the culture, the beverage may be consumed plain, or served with a variety of ingredients such as milk, cream, honey, sugar, or lemon.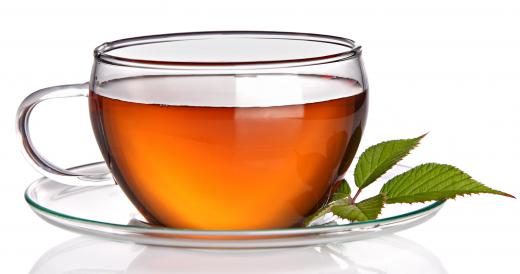 Because tea is such a familiar beverage around the world, the term is sometimes used to refer to herbal tisanes such as rooibos, sometimes called "red tea," and blends of flowers, roots, leaves, and stems from other plants. Technically, such beverages are tisanes or infusions, not teas. In addition to lacking Camellia sinensis, they are also handled very differently, and they have a markedly different flavor and chemical composition. Tea, for example, contains caffeine, while herbal infusions do not.
AS FEATURED ON:
AS FEATURED ON:








Sugar cubes are used to sweeten tea.

Orange peel is sometimes added to tea.

By: gtranquillity

A cup of black tea.

By: Jaimie Duplass

Honey is often used to sweeten tea.

By: NataliTerr

Green tea.

By: hitdelight

A cup of herbal tea, which technically isn't tea.

By: usbfco

Tea comes in varieties that differ in texture, flavor, and appearance.

By: Elena Moiseeva

Lavender is sometimes used to add flavor to tea.

By: Fisher Photostudio

Camellia sinensis is the scientific name for the tea plant.

By: strixcode

Rooibos tea, also known as red bush tea, is popular in South Africa.