What Is the Restaurant Industry?
The restaurant industry is the industry of professional restaurants, bars, and other food service providers that allow customers to enter, order food, and eat on the premises. This term can be used in a number of different settings and can refer to just about any type of eatery, from the most expensive restaurants to fast-food locations. These can be standalone restaurants located as part of a plaza or as a remote location, or restaurants that can be attached to hotels or casinos. The restaurant industry is typically considered part of the hospitality industry and employs a number of different types of employees, from chefs and waiters to managers and bartenders.
Often associated with or used synonymously with the food service industry, the industry is a professional industry composed of countless locations and employees throughout the world. Just about any location that serves food could conceivably be considered part of the restaurant industry, though it is typically associated with locations in which a person can sit at a table and eat. For this reason, there is some distinction between the restaurant and food service industries; "food service industry" is often used to indicate any facility that prepares and serves food, without consideration for eating at the location.
This distinction is not always important, but the restaurant business is not necessarily considered to include locations such as kitchens that prepare and deliver food but do not serve it at the location. Beyond this stipulation, however, there is not any real standard by which different members of this industry are judged, and just about any type of restaurant, bar, or other eatery is typically a part of the industry. Even fast-food locations that are often associated with drive-through windows and "to go" orders typically provide seating and tables for eating, making them part of the industry.
The restaurant business is typically associated with or considered a part of the hospitality industry in general, and so those interested in working in this industry often learn about hospitality in general. Hospitality workplaces are locations such as hotels, restaurants, resorts, casinos and other locations where people tend to go for enjoyment and vacations. Hotels, casinos, and resorts have increasingly set themselves apart by the types of food or restaurants located on their premises, and so the importance of restaurants at these locations has increased over the years. This is why someone interested in management in the restaurant industry will typically learn about the hospitality industry in general to better understand how different forms of hospitality can be connected.
What Industry Are Restaurants in?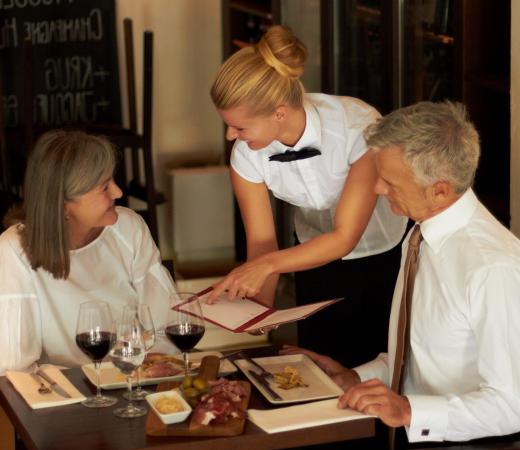 Restaurants fall under the umbrella of the hospitality industry, which is comprised of four main sectors—food and beverage, travel and tourism, lodging and recreation. Food and beverage represents the largest segment of hospitality and is a sizable industry in and of itself, as it includes just about any business related to preparing, transporting and serving food or beverage, from suppliers to distributors to restaurants and cafeterias.
The terms "food service industry," "food and beverage industry," and "restaurant industry" are often used interchangeably, but they do have notable distinctions, with the restaurant industry referring to a narrower scope of businesses than the two former terms. Primarily considered sit-down locations that prepare and serve food to paying customers on the premises, restaurants also include establishments such as cafes, coffee shops and delicatessens that specialize in takeout options as an alternative to dining in. Businesses within the restaurant industry are placed in the following categories based on their menu style, pricing and level of service offered:
Fine dining
Casual dining
Fast casual
Family style
Fast food
Food truck
Cafe
Pub
Contemporary casual
Restaurants can be in a standalone location or as part of another hospitality-related business such as a hotel, cruise ship or even a movie theater.
What Are the Advantages of Franchising in the Restaurant Industry?
Restaurants can be independently owned, managed as part of a chain, or franchised. A restaurant franchise is a contract between a restaurant owner (franchisor) and an entrepreneur (franchisee) where the franchisor grants the franchisee the license to use their branding and business model to own and operate a restaurant. The franchisor offers support in areas such as marketing and training. In exchange, the franchisee pays fees or royalties.
No matter the path to ownership, opening and running a restaurant is a difficult venture. Franchising offers several advantages that make it a popular option for aspiring restaurateurs.
1. Brand Recognition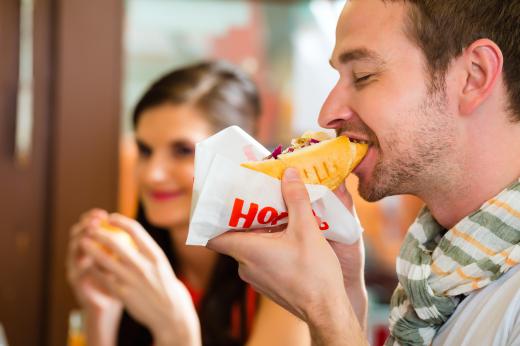 One of the biggest draws of owning a franchise is instant brand recognition. With an established brand, much of the intense legwork associated with starting a restaurant—gaining a solid customer base, developing best practices, building a good reputation—is already done. With so much time and energy saved, the franchise owner can focus on other, more profitable areas of the business.
2. Business Support
A franchisee is in business for themselves but not by themselves. As part of the contractual agreement, franchisors provide valuable assistance leading up to the opening of a restaurant and throughout the duration of ownership.
While independent owners are responsible for everything from research to design to advertising, franchise owners are given a turnkey package, which is essentially everything that is needed to launch their business. In addition to equipment, supplies, training and marketing resources, franchisees have access to the company's operations manual. This comprehensive text includes business goals, customer service practices, human resources planning, food preparation procedures and more. Solid franchisor support significantly increases the likelihood that a franchise owner will be successful.
3. Higher Success Rate
Restaurants, in general, have a high rate of failure, with many folding within the first two years of being in business. Buying into a reputable franchise, however, provides franchise owners with a level of support and resources that boost the chances of sustaining a profitable business.
4. Lower Risk
Owning a business always comes with financial risk. Opening a franchise is less risky because franchisees can invest in established brands with proven models for success. It is also possible to obtain better business loans because of this reduced risk.
What Is the Fast Casual Restaurant Industry?
In simplest terms, fast casual dining is a hybrid concept that combines elements of casual dining and fast food. Restaurants in this category offer the convenience of fast food with the ambiance of sit-down dining. The emergence of this market stems from consumer demand for meals that are healthier than fast food options yet still quick and affordable.
Chipotle and Panera Bread are two of the pioneer brands of fast casual dining. As one of the fastest-growing food service industries worldwide, many more chains have entered the market.
Fast casual dining is a segment that is redefining the restaurant industry, merging features that were once exclusive to either fast food or fine dining to create a truly unique experience for customers. Some of the trademark characteristics of fast casual dining are:
Customizable menu selections
Trendy decor
Lower price point than fine dining
Sit-down, takeout and curbside pickup options
Self-ordering apps and kiosks
The popularity of this segment is causing some fast food chains to rethink their menu and customer service offerings.
AS FEATURED ON:
AS FEATURED ON:








Fine dining establishments are expected to have diverse wine selections.

By: Andrejs Nikiforovs

The decor and menu of a restaurant is designed to match a particular customer base.

By: Yuri Arcurs

Waitstaff make up a significant percentage of the workers in the restaurant industry.

By: Karin Hildebrand Lau

Most fast food restaurants offer drive-thru service.

By: Lulu Berlu

The majority of a restaurant's profits may come from liquor sales.

By: Kzenon

Fast-food eateries are part of the restaurant industry.

By: Evgeny Litvinov

Restaurant industry food is not served somewhere other than where it is prepared.

By: Warren Goldswain

The restaurant industry includes all realms of preparing and serving food and beverages, and ensuring that business operations run smoothly and efficiently.

By: araraadt

Many four- and five-star hotels have restaurants that serve formal meals.

By: sattriani

Many restaurants serve food in a buffet style.

By: kmiragaya

Many restaurants employ dish washers.