Tiramisu, translating to "pick me up" in Italian, is a popular dessert layered with sweet cream. There are many possible explanations of its origins. Though many claim the dessert may have been made as far back as the Renaissance, some suggest Tiramisu was not made until 1971 by Italian baker, Carminantonio Lannaccone in a small bakery in Treviso, Italy.
Italian cookbooks did not include recipes for Tiramisu until the 1980s, when it literally became one of the most popular desserts in Europe and the United States. The dessert is now served in many restaurants and is not exclusive to those restaurants offering Italian fare.
Classic Tiramisu is made with ladyfingers soaked in coffee, and occasionally marsala wine or rum. The soaked ladyfingers are alternately layered with mascarpone cheese, which is normally mixed with the traditional zabaglione custard. This provides a cake of several layers, which is often topped off with cocoa powder.
Common mistakes in making Tiramisu are over-soaking the ladyfingers. This can result in a cake body that is soggy instead of simply firmly soaked. Most cookbooks give explicit instructions about how long to soak the lady fingers. Some use a sponge cake instead of ladyfingers, which can give basically the same result.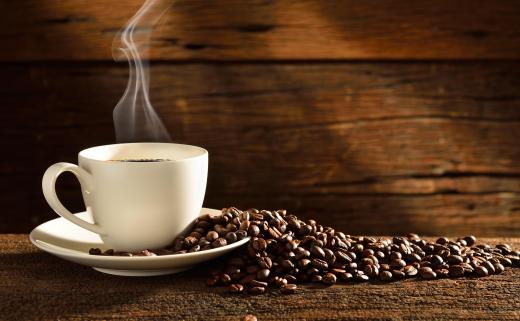 Some newer recipes for Tiramisu use different liquids for soaking the cake layers. These can include lemon juice, or strawberry juice. A Tiramisu layered with chocolate zabaglione custard is a popular variation. Nothing quite replaces the traditional Tiramisu, however, especially if one is a fan of coffee.
Unlike many American desserts, Tiramisu should not be overly sweet. In fact most Italian desserts, like the Ricotta cheesecake use far less sugar than do American desserts. The goal of Tiramisu is to provide a balance of flavors between sweet zabaglione, the tang of coffee and alcohol, and the dusting of unsweetened cocoa. As well, textures in Tiramisu should be observed as the layers alternate between cake and cream.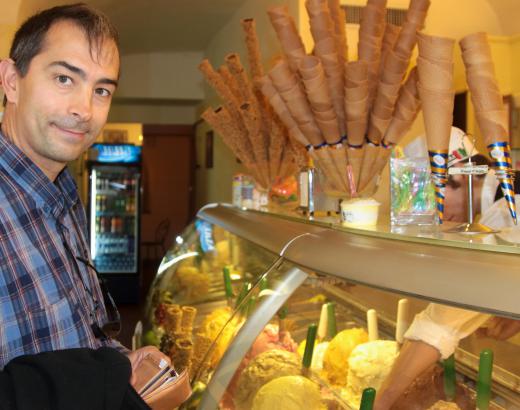 It is actually fairly easy to make Tiramisu, and many recipes exist to tell one how. Look for recipes that are Italian in origin to get the true essence of the cake. Local grocery stores may not carry mascarpone, and cream cheese is often a suitable replacement. For the most authentic Tiramisu, look for specialty grocers who usually carry mascarpone in abundance. It is often in the refrigerator section near cream or cottage cheese, as opposed to with the regular hard cheeses.
Any type of cake or ladyfingers forming the cake base should be slightly stale. In fact, Tiramisu is an excellent way to make use of leftovers. Stale cake or ladyfingers will absorb liquid better without becoming soggy. Tiramisu is usually best prepared in a large square or rectangular pan, and benefits from sitting in the refrigerator for a few hours prior to serving. This gives the cake time to fully absorb all of its flavors. If preparing Tiramisu for an evening meal, it might be best to make it either the night before or the morning before one serves it.
Tiramisu is certainly a recipe in which many of your guests will delight. Do warn guests who may not consume alcohol if you have used alcohol to soak the cake. Since this is not a baked dessert, the alcohol will still be present in full strength.
AS FEATURED ON:
AS FEATURED ON:








By: spinetta

Marsala wine is sometimes used in traditional tiramisu.

By: amenic181

Ladyfingers are soaked in coffee to make traditional tiramisu.

By: Eléonore H

Tiramisu can be found at many Italian bakeries.

By: claudio

Tiramisu traditionally includes ladyfingers, custard, and cocoa powder.

By: lapas77

A hint of orange liqueur is often added to tiramisu.

By: torsakarin

Sponge cake is sometimes used to make tiramisu.