Vegan pasta is noodles that are made without any animal products including meat, eggs, and dairy products. Vegan pasta may also refer to a vegan pasta dish. Vegan pasta noodles are widely available, and they can also be made at home with a couple of substitutions. Vegan noodles are used in a great variety of vegan pasta dishes that can be purchased or homemade.
Regular pasta noodles usually do not contain animal products or their derivatives, meaning that most commercially available pasta noodles are vegan. Still, it's important to check the ingredient list. One thing to check for is lactose, which is a sugar derived from dairy products like milk. In the United States, pasta labels can have a label reading "processed in a facility that uses eggs," or something similarly worded. Although this is primarily intended as an allergy warning, some vegans may prefer to purchase pasta noodles that are not made in such a facility.
Recipes for homemade pasta often call for eggs, and sometimes butter. Vegan pasta noodles can be made at home without eggs or butter. Adding a small amount of water instead of eggs, depending on the size of the recipe, is one option. Substituting olive oil for butter is another option for making vegan pasta from recipes that call for butter. Some people find vegan pasta to be less rich than pasta that contains eggs, but it is no more difficult to make at home.
Vegan noodles don't need to be made from wheat flour, either. Other grains like amaranth, spelt and quinoa can used in combination with all-purpose flour, or by themselves. Zucchini noodles can be made by cutting a zucchini lengthwise to make strips that can be topped like other pastas. Spinach or herbs can be added to flour to create noodles that have a green color and a different flavor. The Italian gnocchi, often made from potatoes, can be made into vegan dumplings or noodles.
There are many ways to top vegan pasta. One simple topping could consist of olive oil, herbs, and salt and pepper to taste. Many tomato-based sauces are available in vegan varieties, or can be prepared at home. Vegan pasta can be topped with any number of vegetables to create different kinds of pasta primavera. Many pasta salads can also be prepared with vegan ingredients.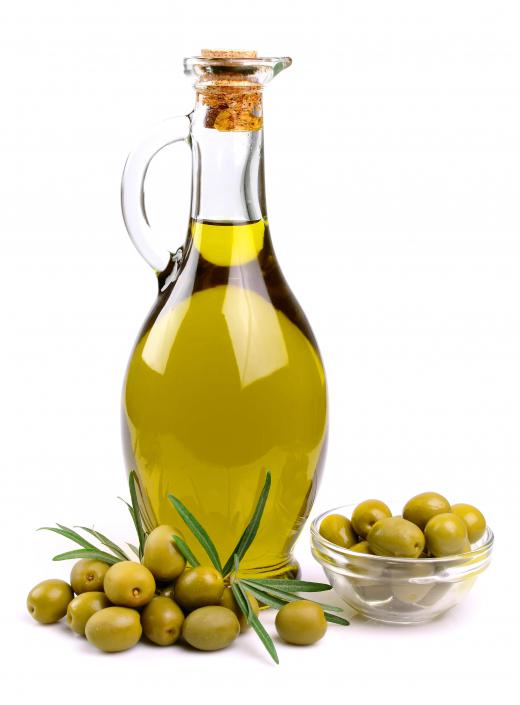 Vegan cookbooks can be used to prepare types of pasta dishes that aren't usually thought of as vegan. They may include variations on alfredo sauces, macaroni and cheese, or other toppings that typically include cheese, eggs or dairy products. Preparing vegan pasta dishes at home also ensures that no animal products have been used at any point.
AS FEATURED ON:
AS FEATURED ON:








Vegan orzo.

By: HandmadePictures

Eggplant makes a delicious addition to lasagna.

By: Marco Mayer

Gnocchi can be used to make vegan noodles or dumplings.

By: margo555

Recipes that call for butter can be substituted with olive oil to make them vegan.

By: womue

Quinoa might be blended with other types of flour to make vegan pasta.

By: MSPhotographic

Firm tofu can be crumbled into a stuffing and baked inside pasta shells for a vegan twist on cheese stuffed pasta.