A stew is a type of dish cooked in one vessel, consisting of any number of a variety of ingredients but usually containing at least one type of meat and one or more vegetables, which are then served in the resulting gravy. A stew is similar to a soup, but is usually thicker and heartier. A venison stew is a stew that contains the flesh of deer, which is called venison.
Stews are some of the oldest types of dishes in the world, and evidence of their preparation goes back thousands of years. Since deer have been a popular game animal since prehistoric times, it is reasonable to assume that venison stews have existed for nearly as long as pottery, the invention of which made cooking of this type possible. Since a stew is technically any combination of two or more foods cooked together in a liquid, some of these earliest stews may have contained almost any foraged herbs or vegetables.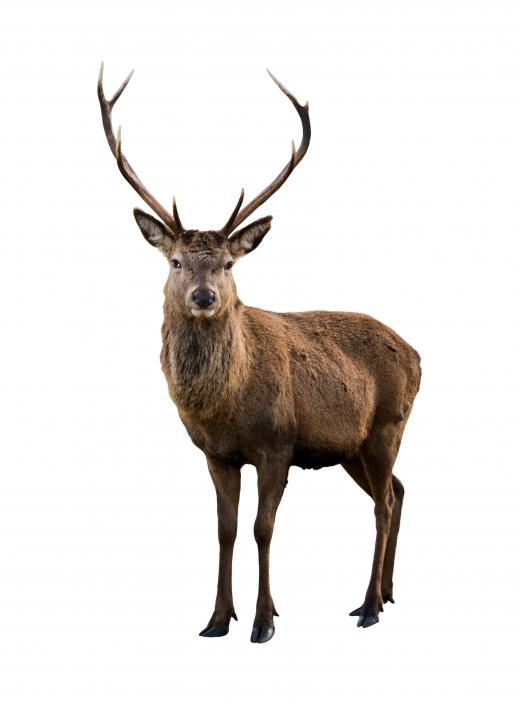 As civilizations developed along with agriculture and the science and art of cooking, venison stew changed as well. Recipes varied from region to region, depending on the other types of foods available, and some of them became more elaborate. Venison stew however, remained a favorite rustic offering all over the world, wherever deer were hunted for food. Various vegetables, spices, and herbs became traditional in certain areas, and many cultures evolved distinctive styles of cuisine, including their own version of venison stew.
In Europe, for example, a venison stew may contain root vegetables such as potatoes, garlic, carrots, and onions, and be flavored with various herbs like thyme and savory. Mexican versions may incorporate spices like cumin, and contain chile peppers and beans. Wild mushrooms are a popular addition to many venison stews, and can distinguish one stew as being from a certain region where the particular mushroom is found.
Venison stews are usually cooked in a heavy cook pot, crock pot, or dutch oven. The meat is often browned before adding other ingredients, and venison bones may be added to the stew, as cooking the bones in the stew serves to naturally thicken it. Vegetables and water or broth are added and the whole mixture is simmered slowly until the ingredients are cooked and tender and the stew has thickened. Some recipes call for the addition of other ingredients, like sour cream, wine, or even beer.
AS FEATURED ON:
AS FEATURED ON:








By: awhelin

There are many possible ingredients to accompany deer meat in venison stew.

By: Bill

Venison stew is a rustic dish popular in many countries.

By: Erni

In some areas, venison stew may be made with elk or moose.

By: JackF

Venison stews are usually cooked in a crock pot.