A wonton is to China what ravioli is to Italy: a widely recognized food that is enjoyed by many people in numerous ways. Every day, countless bowls of wonton soup are served around the world. This soup is popular enough that it has resulted in widespread availability, from steaming bowls on street carts in Asia, to appearing on menus in Chinese restaurants, to even grocery supermarkets where canned versions are stocked on shelves.
In Chinese cooking, a wonton is typically made from a thin sheet of dough, cut into small circles or squares, then wrapped around a small portion of meat or vegetable filling. The wonton, similar to a dumpling, can be baked or fried; however, it is mainly boiled to make soup.
"Eating clouds" is the literal Cantonese translation of the word wonton. A bowl of wonton soup typically reflects this definition, as cooked wontons resemble soft and fluffy pillows floating in clear broth. Although the broth and the wonton skins are very delicate in taste, the filling is generally robust and full-flavored. A balanced blend of salty hoisin sauce, bright green onions, tender bits of pork, and hints of hearty bok choy are usually included. Some versions use the pungent flavor of duck meat for the filling, while modern Western recipes have evolved to substitute healthy vegetables in place of meat.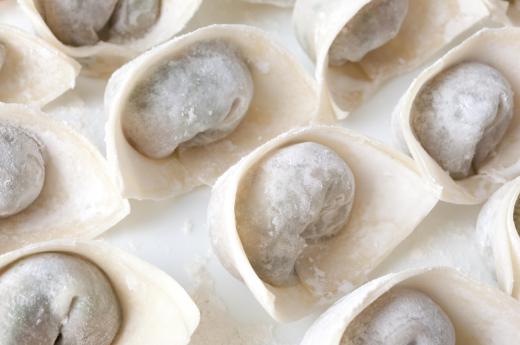 In America, simple chicken broth is commonly used to make wonton soup. In more authentic recipes, however, aromatic vegetable stocks flavored with earthy shitake mushrooms, crisp celery root, and fried shallots are used. Wonton skins, or wonton wrappers as they are also known, are usually made from a mixture of flour and water. The take-out or canned version of the soup is generally served with thicker skins, similar to the texture and thickness of noodles. Thin wrappers seem to be preferred by Chinese cooks, as the taste of the filling will not be overshadowed. Cantonese recipes call for the addition of an egg to the dough, which gives the wrapper a golden hue. Both types of skins are extremely popular, and they are sold in supermarkets in both the fresh and frozen variety.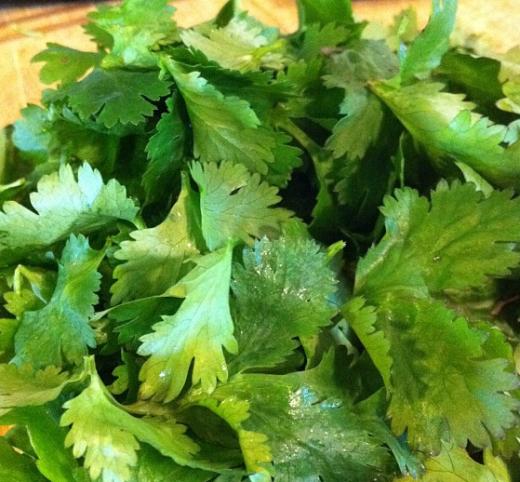 Wonton soup is typically served in shallow bowls that are garnished with a combination of green onion, flakes of cilantro, slivers of mushrooms, or matchstick slices of cha siu, Chinese roasted pork. Chinese soup spoons are used to eat the dish, as these wide spoons hold the wontons well. In most Asian countries, to thoroughly enjoy a bowl, the diner would drink the broth straight from the bowl.
AS FEATURED ON:
AS FEATURED ON:








By: Graça Victoria

Wontons are mainly boiled to make soup.

By: Feng Yu

Wontons are typically made with dough surrounding meat.

By: Amber DeGrace

Wonton soup often includes flakes of cilantro.

Wonton soup often includes fried shallots.

Celeriac is often included in wonton soup.

By: Chris leachman

Shiitake mushrooms are traditionally used to flavor wonton soup broth.