When Was the First Drive-Through Restaurant Created?
The first drive-through restaurant was created in 1947 by Sheldon "Red" Chaney, operator of Red's Giant Hamburg in Springfield, Missouri. Located on the famous Route 66, the restaurant served customers until its closure in 1984. Several other companies lay claim to having invented the first restaurant of this kind, including the In 'N Out burger chain, which didn't open a drive-through until 1948, and Jack in the Box, founded in 1951. Fans of trivia may be interested to know that the first business establishment to have a drive through option was not a restaurant, but a bank, the City Center Bank in Syracuse, New York, which opened a drive-through in 1928 for the convenience of busy bank customers.
According to local legend, Sheldon Chaney originally operated a gas station and hotel, and later decided to transition to selling hamburgers to motorists traveling along Route 66. The unusual name of his restaurant is attributed to a measuring error made while creating the sign and the business name is sometimes written as "Red's Giant Hamburgs." Chaney envisioned a restaurant meant to remind people of picnicking, complete with picnic-style decor to make people feel like they were eating outdoors. When the business closed in 1984, the city ordered Chaney to remove various decorative items like a vintage car from the front of the restaurant, and it was torn down entirely in 1997.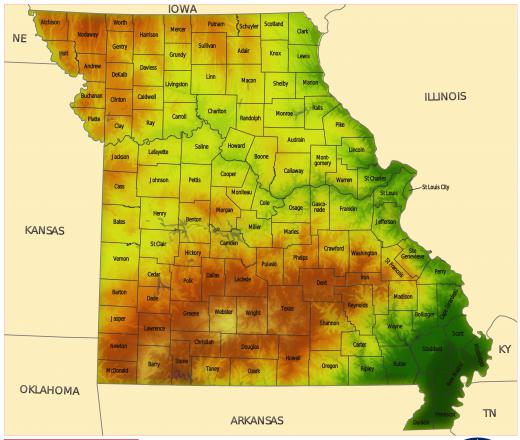 The creation of a drive-through option for guests allowed Chaney to cut business costs by eliminating carhop service, a mainstay of fast food restaurants during this era. The drive-through phenomenon spread quickly throughout the United States and by the 1950s restaurants of this kind were very common in many communities, and businesses overseas were beginning to adopt them. Further design elements like adding a microphone to allow people to order before reaching the window were added by other innovative restaurateurs.
Disputes over who deserves the credit for being the first drive-through restaurant can be seen in a number of sources. Some restaurants are given the credit with no date attribution, while others are credited with the invention despite clearly dating from a later era than Red's Giant Hamburg; McDonald's, for example, didn't operate a drive-through until 1975. As of 2010, no informational sign was present at the site of Red's Giant Hamburg, although some community members were lobbying to create a historical marker.
AS FEATURED ON:
AS FEATURED ON:








By: juan35mm

In 1947, the first drive-thru restaurant was created in Springfield, Missouri.

By: Bro. Jeffrey Pioquinto, SJ

Despite being famous for its drive-thrus, McDonald's did not operate one until 1975.