Why Do Some Food Products Have "Not a Low Calorie Food" on Them?
If you're trying to lose weight, you may be wondering why some of the snacks you see at the grocery store have "not a low calorie food" printed on the package. This labeling is now legally required by the United States' Food and Drug Administration (FDA) after customer groups began complaining that manufacturers were using nutrition labels to mislead the public. By requiring the label, the FDA hopes to bring attention back to the fact that calorie counting is an important part of any healthy diet.
The low-carb craze that promised dieters they can drop excess pounds by eliminating or greatly reducing carbohydrates from their diets has spawned a number of products bearing labels such as "carb smart," "carb-fit," "carb counting," or "reduced-carb." Unfortunately, unlike the labels "a good source of calcium," "high in fiber," or "low-fat," the FDA has no clear definition for these carbohydrate-related labeling terms. Since there are no specific requirements, manufacturers are free to interpret the nutritional content of their food as they wish. In fact, some companies have even started referring to a product's "net carbs" — a calculation that subtracts fiber and sugar alcohols from an item's total carbohydrate content.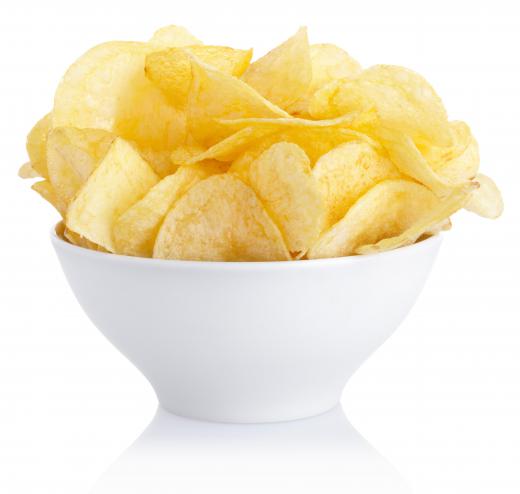 By requiring the "not a low calorie food" label on products which claim to promote a low-carb style but fail to meet the FDA's requirements for a low calorie food, it is hoped that consumers will be better able to make smart choices about what they eat. On a similar note, the FDA also requires this disclosure on products that are claiming to have "no sugar added."
Regardless of the specific diet plan you choose to follow, you need to remember that calories are important. Cookies can be made to have a reduced carbohydrate content, but they are not a low calorie food. Potato chips, regardless of what health claims are made, are not low in calories. Even gum with no added sugar is not a low calorie food if you chew two or more packages per day.
If you consume more calories than you burn in a typical day, you will gain weight. To lose weight, you need to reduce the number of calories you eat to a level that is less than what you burn based on your level of physical activity. It's fine to choose snacks that are labeled as "no sugar added" or "low-carb" for a special treat. However, the bulk of your diet should be lean meats, whole grains, and fresh fruits and vegetables that offer the nutrients you need without excess calories.
Frequently Asked Questions
Why does a food item have the label "Not a Low Calorie Food"?
The "Not a Low-Calorie Food" label lets customers know that the food item has more calories than what is commonly thought of as low-calorie. This label only indicates that the item contains more calories than what is often thought to be low-calorie, not that the meal is inherently harmful.
Why is the "Not a Low Calorie Food" label important?
Knowing how many calories are included in a certain food item might be useful for those who are attempting to lose weight or maintain a healthy weight. They may make educated choices about their diet by being aware of whether a food product is low-calorie or not. Using this information, they can make wiser meal decisions and to keep an eye on their caloric intake.
What makes low-calorie foods different from those that are not?
Low-calorie foods typically have 40 calories or less in each serving, while a meal that is not low in calories would have more. You should note that because a meal is not low-calorie doesn't imply it is harmful; it only means that it doesn't fit the definition of "low-calorie."
Does consuming meals with higher calorie counts have any advantages?
Eating meals with higher calorie counts does have advantages. Vital nutrients for optimal health may be found in a variety of low-calorie meals. Additionally, they may provide us energy and support longer-lasting satiety. Since these meals  contain a lot of calories, it is important to keep in mind that they should always be consumed in moderation
How can I guarantee that I consume a balanced diet?
To maintain excellent health, one must eat a balanced diet. Include a wide range of foods from each dietary category, such as fruits, vegetables, whole grains, lean proteins, and healthy fats. Furthermore, it's crucial to keep an eye on your portion sizes and restrict your intake of processed and sugary meals.
AS FEATURED ON:
AS FEATURED ON:








By: andersphoto

Potato chips that are low in carbohydrates or salt are still likely to have a lot of calories.

By: Stephen VanHorn

Misleading nutrition labels led to the Food and Drug Administration requiring "not a low calorie food" labels on some products.