What are Breakfast Casseroles?
Breakfast casseroles, sometimes also called egg strata, are a combination of a number of breakfast foods baked in casserole form. Some people relate it to a savory bread pudding, but not all casseroles use bread. In cases where bread is not used, the recipes may turn out much like frittatas or baked omelets.
The reason that breakfast casseroles may be called egg strata is because they typically have layered ingredients of things like bread, breakfast meats, and cheese. On top of these layers, people pour a custard-like mix, which is usually a combination of eggs and milk. Many people celebrate the ease of making breakfast casseroles especially since many recipes can be made the night before and baked just an hour or so before you want to serve breakfast. An additional benefit of the breakfast casserole is that it can be a great way to serve a meal to a lot of guests or a large family.
Many recipes for breakfast casseroles include slices of cubed bread. Bread should be slightly stale and it's a great way to utilize leftover bread. When bread is used, the ingredients are often assembled the night before baking. This gives the bread time to soak up the egg/milk custard producing a thick and creamy result.
Types of breakfast meats can vary. Ham and sausage are the most popular, but you don't have to stick to simple breakfast pork sausage. You could use chicken apple sausage, spicy beef sausage or any type you choose. These are briefly cooked the night before and layered on top or below the bread, if you use bread. Be sure to drain and pat cooked meat fully to take off extra grease from cooking.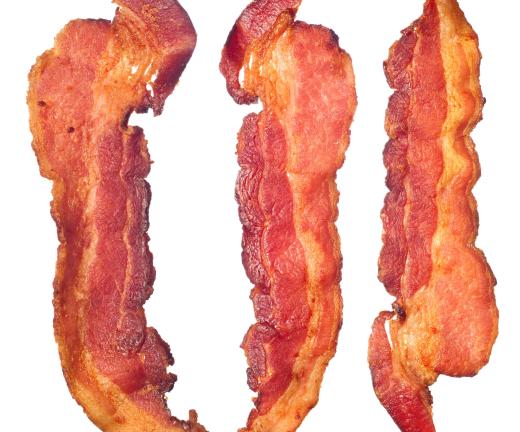 Grated American, cheddar or swiss cheeses are excellent choices in breakfast casseroles. Some people make a semi-quiche version of casseroles without the crust and use a combination of bacon and swiss cheese. If you use bacon remember that draining is very important so the breakfast casserole you make is not oily.
Among the many breakfast casserole recipes you'll find, there are plenty that give casseroles various ethnic cuisine notes. With a little salsa and some chili peppers, any casserole can easily be transformed into a Mexican style breakfast dish. Adding Italian sausage, some fennel and sliced tomatoes can be a salute to Italian cuisine. You can really vary spices you add and additional ingredients to make your casserole unique.
One thing you should be careful of when you make breakfast casseroles and refrigerate them prior to cooking is the use of certain glass cookware. Some types of glass cookware can crack or break if they are placed directly in a hot oven after being in the cold fridge. Check with the company that makes your cookware to see if this may prove a problem and when in doubt, consider using metal or ceramic cookware instead.
AS FEATURED ON:
AS FEATURED ON:








By: Elenathewise

A breakfast casserole typically includes eggs.

By: Kelpfish

Bacon is a common ingredient in breakfast casseroles.

By: David Smith

Ham is one form of meat that can be found in a breakfast casserole.

By: JJAVA

Robust salsa is a perfect accompaniment to many savory breakfast casseroles.

By: Bronwyn Photo

A ham and potato casserole may be eaten for breakfast.

By: Anticiclo

A frittata is an egg-based Italian dish that resembles a crustless quiche or a baked omelet.