Chili beans are beans that have been prepared in a spicy sauce of Latin American origin. Traditionally, they are prepared with meat, although it is perfectly acceptable to leave them vegetarian or vegan if desired. This dish can be eaten on its own; served over rice, cornbread, and other starches; used as a dip; added to burritos; or used as a sauce for things like nachos and hot dogs. These beans are especially popular in the American Southwest, where it is possible to encounter a number of purists who have very firm ideas about what does and does not belong in chili.
This dish is closely related to chili con carne, a traditional Latin American dish made by simmering ground meat in a rich, spicy sauce. Chili con carne is often made with beef or pork, and the seasonings vary, depending on where one is. Onions, garlic, hot peppers, tomatoes, cumin, and cilantro are common additions to chili. The slow cooking process breaks the meat down and infuses it with flavor from the spices.
In some regions, beans are added to chili con carne, although some people think that beans do not belong in chili. Chili beans are basically chili con carne with a focus on the beans, rather than on the meat. Any type of beans can be used, including kidney beans, black beans, white beans, and pinto beans, and some cooks like to use a blend of beans to enhance the flavor and make the dish more interesting.
When preparing chili beans, the first step is washing and soaking the beans. Soaking beans helps them keep their shape during the cooking process, and it also encourages them to cook thoroughly, reducing the infamous gastrointestinal effects associated with bean consumption. Many people like to soak them overnight, and they should definitely soak for at least eight hours.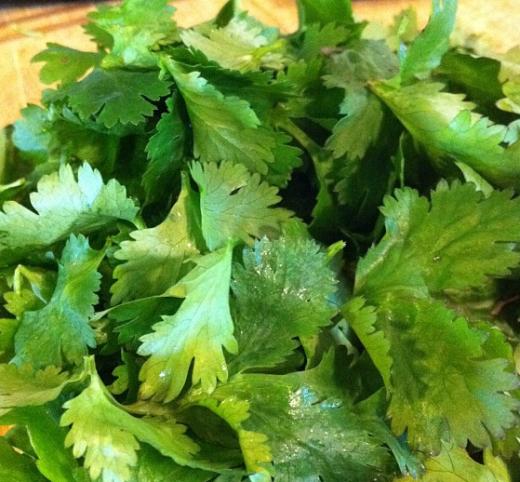 Once the beans are soaked and drained, onions, peppers, and garlic are fried in oil in a heavy stockpot. Cooks may also add bell peppers, tomatoes, carrots, and other ingredients. As the vegetables start to turn translucent, spices like hot pepper powder, cumin, ground coriander, salt, and pepper are added to taste, or a pre-made chili mix can be stirred in. Then, the beans are added, and the dish is covered in water or stock and allowed to cook until the beans soften, a process which make take one to three hours, depending on the beans. Some cooks like to add corn and freshly chopped bell peppers at the very end of the cooking process for some crunch.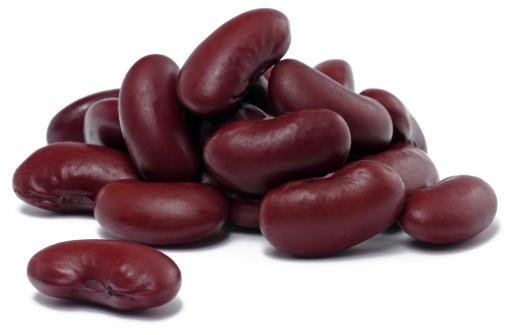 The imagination of the cook is the only limit with chili beans, and cooks can play with ingredients until they develop a recipe which works for them. If meat is going to be used, it is usually sauteed before the beans are added. Tempeh, tofu, or seitan can be used as a meat replacement in vegetarian versions, with seitan being a particularly good choice, because of its texture. Common garnishes include sour cream, grated cheese, and fresh cilantro.
AS FEATURED ON:
AS FEATURED ON:








By: rafer76

Bowl of chili with beans and ground beef.

By: tfazevedo

Assorted beans.

By: Amber DeGrace

Cilantro is often used to flavor chili.

By: Schlierner

Kidney beans, which are often included in chili.

By: areif

Ground coriander seeds are often used to season chili beans.

By: Jiri Hera

Tofu can be used as a meat replacement in vegetarian versions.

By: Jaimie Duplass

Any type of bean can be used with chili con carne, including black beans.

By: Picture Partners

Pink beans are commonly called chili beans.