A spice is leaves, seeds, or other plant parts used for flavoring food or as a condiment. The name derives from the Late Latin word species, meaning "wares" or "spices." Spices are sometimes categorized by their cultural connection, for example, Italian spices or Cajun spices. Some herbs are also considered to be spices, but not all spices are herbs. Native to the Spice Islands or Moluccas and the Philippines, and cultivated in Zanzibar, Sumatra, Jamaica, West Indies, Brazil and other tropical locales, cloves are the dried flower buds of either Szyygiaum aromaticum or Eugenia caryophyllata, both in the myrtle family.
History. The Chinese wrote about cloves in the third century BCE, and the Ancient Romans used it as well. In the mid-eighteenth century, the Spice Islands, and therefore, their crops of cloves and nutmeg, were controlled by the Dutch. A Frenchman, Pierre Poivre, found one of the islands where the Dutch were disliked and — aided by the people there – stole seedlings of the plants that produce both spices. Poivre took them first to a French colonial island, Mauritius, where not many flourished, but descendants of those trees were taken to Zanzibar, which became one of the leading producers of this spice in the world, along with Indonesia and Madagascar.
Description. Cloves are the dried flower buds of a 15 to 30 foot (4.6 to 9.1 meter) evergreen with red and white blossoms. The buds have to be harvested at just the right time, and it takes from 4,000 to 7,000 buds to make a pound of cloves.
Food and Other Uses. This spice is sweet and pungent, with a rating of five out of ten on the hotness scale. It widely used in baked goods, and especially noted in Christmas baking. Clove buds are also used in pickling and recipes such as spiced peaches. Czech, Sri Lankan, and French cuisines characteristically use them, and clove oil is one of the ingredients in synthetic vanilla and in perfumes.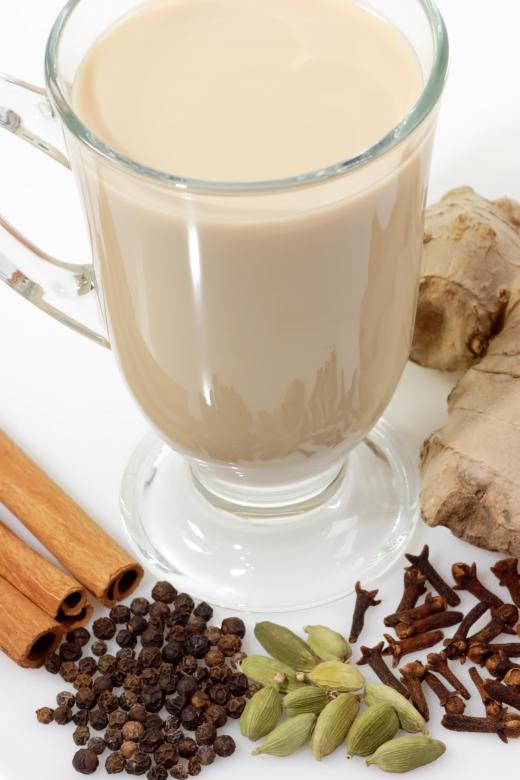 Oil of clove is used as a natural remedy for toothache. It is also a recognized antiseptic. Clove cigarettes, also called kreteks, are made by mixing ground cloves and tobacco, and are not less deadly than tobacco in other forms, according to the World Health Organization. These cigarettes are characteristically 60% tobacco and 40% cloves.
AS FEATURED ON:
AS FEATURED ON:








By: Klaus Eppele

Tobacco, which is used in conjunction with clove to make clove cigarettes.

Chai tea, which is made with cloves.

By: bergamont

Cloves.

By: detailblick

Oil from cloves is a popular homeopathic remedy for a toothache.

By: Bastos

Cloves are cultivated in Brazil and other tropical climates.

By: photo 5000

A kretek is also known as a clove cigarette.