One popular winter tradition is the creation of hot mulled beverages to enjoy on cold nights. Mulling is a centuries-old practice in which various spices and fruit essences are infused into heated juices, wines, ciders or brandies. The ingredients used in this infusion are known as mulling spices. The recipes for using these spices may vary somewhat, but in general they include allspice, nutmeg, cloves, cinnamon, star anise and various dried fruit peels.
There are a number of different methods in which mulling spices are infused into the chosen beverage. Some are gathered together into a cheesecloth bag and placed directly into the simmering wine, cider or fruit juice. The essences of the spices create a complex undertone of spicy and citrus flavors which complement the basic fruit elements of the mulled beverage. Once the cheesecloth bag has been removed, the mulled beverage can be served to guests.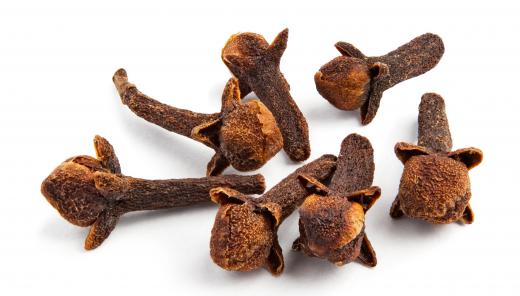 Another method for infusing mulling spices is to grind or break the various ingredients into manageable powder form and add them directly to the simmering beverage. Some may dissolve readily in the heated wine or fruit juice, while others may need to be skimmed out before serving. Commercial producers of mulling spices often market finely ground products designed to dissolve completely in any heated beverage. Mulled apple cider is commonly sold with the mulling spices already fully dissolved, which means the cider only needs to be heated before serving.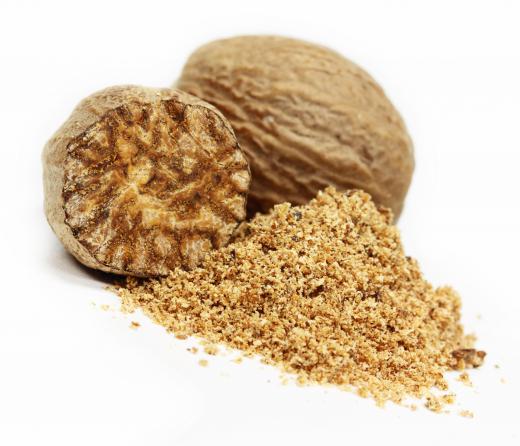 The practice of using spices in wine or brandy is also closely associated with the Christmas holiday season. The English Christmas carol Here We Go A' Wassailing is actually a reference to wassail, a traditional holiday beverage featuring mulling spices. The popular phrase "mulling it over," meaning to consider an idea carefully, is most likely derived from the slow and deliberate process of creating mulled beverages.
AS FEATURED ON:
AS FEATURED ON:








By: bergamont

Whole cloves.

By: Thomas Francois

Whole and grated nutmeg.

By: Bobo

Girl drinking hot mulled cider.

By: ExQuisine

Mulled wine with star anise, orange wedge and cinnamon.

Star anise.

By: hanabiyori

Citrus flavors are sometimes used in mulling.