When it comes to frozen food packaging, nothing works better than freezer bags. As a clear plastic bag that is specially formulated to prevent freezer burn to meats and other foods that are stored in the freezer, these handy bags make it easier to store foods for a longer period of time. Here is some information on the proper use of freezer bags, and how they can be used to keep food items usable for longer periods than other wraps or containers.
One of the innovations of the freezer bag is the zipper opening that is found at the top of the bag. Originally developed and marketed as a Ziploc bag, bags with a zipper opening are now manufactured by a number of companies. The tight seal of the plastic zipper helps to keep frozen foods by sealing the interior of the bag to the entry of moisture and air.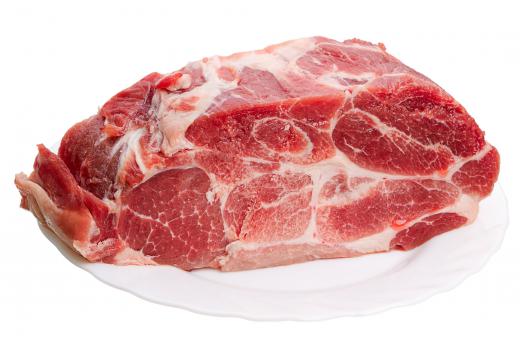 By placing the food into freezer bags and then squeezing or pushing air out of the bag before engaging the zipper seal, it is possible to keep green vegetables, cuts of meat, and any number of food items from growing stale or drying out. The result is that food items that normally could not be kept in the freezer for more than a few days can now be kept for weeks or months.
Many different kinds of prepared foods can also be stored in freezer bags. For instance, homemade vegetable soup can be cooled and then poured into the bag. By placing the bag on its side while the contents freeze, it is possible to create a frozen portion of soup that can be thawed and enjoyed later. Because the contents will freeze in relatively flat dimensions, it is possible to stack the portions of soup in the freezer, making better use of limited space.
Raw meats bought in bulk can be sectioned into portions that work well for a single entrée or enough pieces to prepare a meal for a family. Being able to purchase in bulk and segregate portions into airtight bags can help stretch the household food budget a great deal, since bulk buying is often less expensive. Utilization of bags in this manner is also a great way to decrease the number of trips to the supermarket, which yields additional savings on gasoline and reduces the chances for impulse buying.
While cheap freezer bags do not work as well as the thicker and slightly more expensive name brand bags, they function nicely for storing foods that will be used in a couple of days. This makes it possible to prepare side dishes and even bread dough in advance, which can be a big help with preparing foods for a family event or a party.
These bags are also a great way to store leftovers that can be used later for soups and in casseroles. Rather than throwing out leftover vegetables, keep a gallon-sized bag in the freezer. Add leftover corn, cooked greens, and any other soup fixings so it is possible to create a pot of soup on those winter days when something hot and nourishing is in order.
Available in pint, quart and gallon sizes, freezer bags make it possible to store all sorts of foods and get the most our of the food budget. With less waste and the ability to keep a wider variety of foods on hand for cooking, storage bags are truly a great addition to any kitchen.
AS FEATURED ON:
AS FEATURED ON:








By: ra3rn

Keeping meat in freezer bags can help prevent freezer burn.

By: Maksim Shebeko

Freezer bags may be used to store frozen vegetables.

By: Rachael Ludwick

Some plastic bags are specially formulated to prevent freezer burn.

By: Winai Tepsuttinun

Some people prefer to store leftovers in a Tupperware resealable container instead of a freezer bag.