What are No Bake Cookies?
No bake cookies are cookies that do not need to be baked in the oven. They can be fun to make with kids, because they are usually relatively simple. No bake cookies are also good on hot summer days when you don't want to turn the oven on.
In some recipes, some of the ingredients for no bake cookies will need to be cooked on the stovetop or in the microwave. Other times, the ingredients are simply mixed together and eaten. It is a good idea to measure out all of your ingredients before you begin, because you will need to work quickly to make sure the ingredients stick together to form cookies. Even though these are fun to make with kids, children still need to be supervised in the kitchen, especially if there are hot items around that could burn. This is a good way for kids to start baking, however, and to learn about being safe in the kitchen.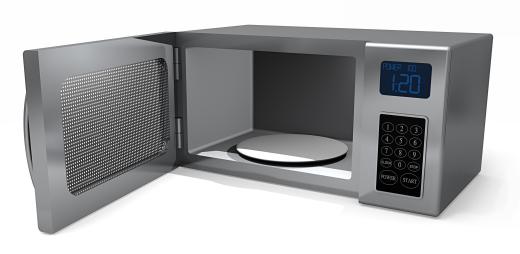 Many no bake cookies recipes are quite similar. Most call for some variation on the following ingredients: sugar, milk, butter or margarine, cocoa powder, peanut butter, vanilla extract and oatmeal. Some additions to the cookies could include chocolate chips, nuts, raisins or honey. One of the easiest no bake recipes for cookies are treats made with marshmallows, butter and crispy rice cereal. The marshmallows and butter simply need to be melted and mixed with the cereal for a quick and easy snack that requires no baking.
Most no bake cookies do not even need to be refrigerated, but it is important to follow the instructions on the recipe for safe food handling. It is a good idea to spoon the cookie mixture onto a sheet of wax paper, even if the cookies are going into a pan, because the mixture can be quite sticky and difficult to remove and the wax paper will prevent sticking. If you are making a tray of cookie bars, it may be helpful to cut the cookies up immediately and serve them on a tray or plate.
No bake cookies are equally convenient if you've forgotten to make dessert for an event or a party, as you can usually get them together in just a few minutes if you already have the common ingredients on hand. Placing them in the refrigerator will help them harden faster. You could also decorate the cookies for a more festive treat, using sprinkles, small marshmallows or frosting. Kids will especially love that step.
AS FEATURED ON:
AS FEATURED ON:








Some no-bake cookies are cooked in a microwave.

By: Igor Kovalchuk

Butter is commonly used in no bake cookies.

By: bit24

Many no bake cookie recipes use sugar as a key ingredient.