Pie pumpkins are any one of several varieties of pumpkin grown for eating rather than decorative purposes. Generally, they are smaller and more dense than decorative pumpkins. Recipes calling for pumpkin may use canned or fresh varieties, but should never have decorative pumpkins used as a substitute.
In North America, decorative pumpkins are carved into jack-o'-lanterns in honor of Halloween. Those bred for this purpose are usually meant to be very large, mostly hollow, and flat-bottomed for stability. The side effect of the large growth is that the flesh is usually watery and bland. Although the seeds inside are excellent for toasting, the flesh should not be eaten, as it is usually tasteless. Common varieties of decorative pumpkin include Howdon biggy and Connecticut field.
Pie pumpkins are small and dense and usually have a medium or dark orange color. They usually appear in markets and grocery stores in September, and continue to be sold through November. The most common variety is the deliciously flavorful sugar pie, but other eating pumpkins may include winter luxury, deep red, and golden cushaw.
The most obvious use for these pumpkins is to bake the autumn favorite pumpkin pie. To make the pie, cooks can cut the squash in half and remove all seeds and stringy "guts," then bake it until completely soft, usually about one and a half hours. In a blender, she should combine the cooked flesh with cream, eggs, brown sugar, and spices. Typically used spices include cinnamon, ground cloves, nutmeg, and allspice. The blended mixture is then poured into a single pie crust and baked at 350°F (176.6°C) for 40-50 minutes.
This type of pumpkin can be used in any recipe calling for the squash. Indian cuisine includes recipes for spicy pumpkin curry, which makes a delicious autumn meal. It can also be added to pancake batter before cooking, then topping with maple syrup and whipped cream. A variety of recipes are available for pumpkin soup, which can be hearty and filling on cool evenings.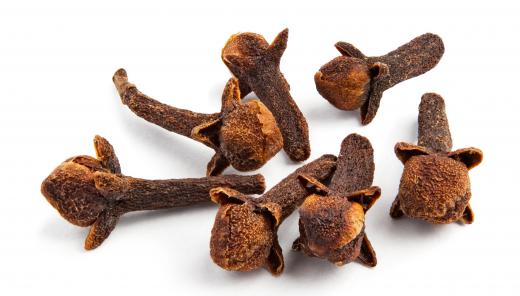 For a moist and delicious pumpkin bread, bakers can cook pumpkin as in the pie recipe above and puree it or use canned pumpkin. The puree can be combined with flour, melted oil or butter, sugar, eggs, nuts and spices. Different recipes call for different rising ingredients, but many chefs prefer a mixture of baking soda and baking powder. To make this filling bread a delicious dessert, half a package of semi-sweet chocolate chips may be added. It can be baked in a 325°F (162.7°C) oven until a knife poked into the bread comes out clean.
Pie pumpkins are an excellent source of beta carotene, calcium and potassium. For vegetarians, it can make an excellent replacement for meat in winter stews and soups. Many people consider pumpkin pie to be the essence of fall, reminding them of crisp falling leaves, cool evenings and the approaching holidays. Any pumpkin recipe can be a source of comfort and warmth, but cooks be sure to use the correct type to achieve a richly flavored result.
Do Pie Pumpkins Have Seeds?
While seedless pumpkins can exist, they are uncommon and most pie pumpkins do have seeds. When you open a pumpkin, you'll find flat, oval-shaped seeds. Pumpkin seeds are small and easy to remove and while you don't want seeds in your pie, you may not want to throw them away either.
Why Keep Pie Pumpkin Seeds
Since pumpkin seeds are edible, there is no reason to toss them out. Despite their size, seeds are a powerhouse when it comes to nutritional value. They contain unsaturated fats, protein and omega-6 fatty acids. Additionally, they include nutrients such as beta-carotene, folate, B2, iron and calcium.
The nutrients within the seeds may provide a variety of benefits. Since the seeds are a high source of magnesium, you may use the seeds to regulate blood pressure. Likewise, eating the seeds can help you maintain your blood sugar levels.
What To Do With Pie Pumpkin Seeds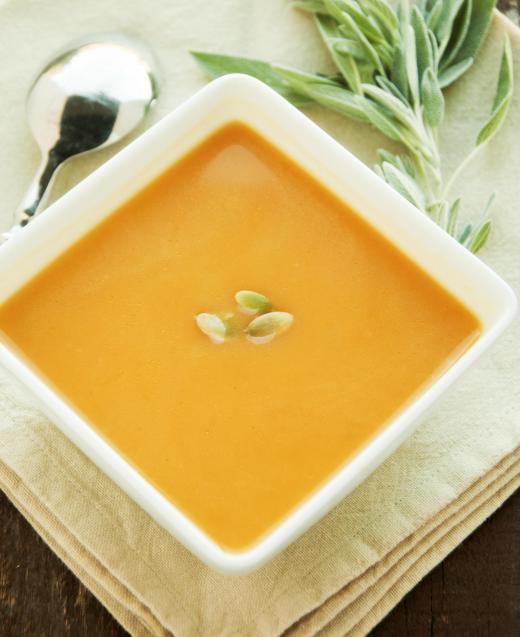 Most people know you can roast pumpkin seeds. To roast them, start by removing and washing them. Dry the seeds well to avoid adding to the cooking time. Once dry, add your seasoning. Seasoning ideas include olive oil, salt, garlic, paprika and black paper. Once seasoned, place your seeds in the oven for about 12 to 15 minutes at 350 degrees.
Once you have roasted seeds, there is a lot you can do with them. Consider eating them straight out of the oven as a snack, garnishing a soup or topping a salad. When it comes to seeds, you can be creative with how you want to use them. Some may add them to tacos for a crunch or blend them into hummus.
What To Do With Pie Pumpkins
When you think of pie pumpkins, it's natural to think about pumpkin pie, but pie isn't the only option for your table. Instead of pumpkin pie, you may want to consider pumpkin butter. Pumpkin butter is delicious on toast, pancakes, in cereal and added to granola or energy bars.
Another idea is spicy pumpkin wedges. To create wedges, preheat your oven to 400 degrees and cut the pumpkin into half-inch slices. Drizzle the slices with olive oil, brown sugar, cinnamon, cumin and cayenne pepper. Bake the wedges for about 12 to 15 minutes, flip and continue to bake for 10 to 12 more minutes.
For more dinner ideas, try ravioli stuffed with pumpkin. Preheat your oven to 375 degrees and cut your pumpkin in half and remove the seeds. Rub the pumpkin with olive oil, butter and brown sugar before baking for an hour. Once finished, scoop out the pumpkin and place the pulp in a food processor with soft cheese, thyme, green onions and salt and pepper. Once you combine the items, you can spoon the mixture onto dough or wonton wrappers.
Pie Pumpkin Varieties
When it comes to pie pumpkins, there are many types and you may find yourself overwhelmed when it comes to all of the different choices. Most pie pumpkins can be used in pie, savory dishes and desserts. Your ultimate goal may dictate what type of pie pumpkin you choose.
Baby Bear
Baby Bear pumpkins weigh between one and a half and two pounds. These orange, disease-resistant and frost tolerant pumpkins can grow in colder climates and the plants produce up to 20 pumpkins. The Baby Bear pumpkin is perfect for pumpkin pie, spice ice cream and other sweet holiday treats.
Dickinson Pumpkin
If you have made a pumpkin pie out of the canned pumpkin, then odds are you've used Libby's. Libby's produces about 85 percent of all canned pumpkin in the world. For Libby's canned pumpkin, they use a type of Dickinson pumpkin. Dickinson pumpkins tend to look like butternut squashes.
Small Sugar
A small sugar pumpkin is classic with orange skin and little ribbing. It weighs only five to eight pounds and has a delicate sweet taste. Small sugar is commonly used in pumpkin pie.
Galeux d'Eysines
The glaeux d-Eysine is a warty pumpkin. It weighs about 10 to 20 pounds and has a unique appearance. The meat of the fruit is stringless and is a gold-orange color. It has a delicate flavor, similar to pumpkin, sweet potatoes and apples. It can be used in pie, soup or bread.
Cinderella
The Cinderella pumpkin is a brightly colored, flattish pumpkin with deep ribs. The Cinderella pumpkin has been used in French cooking for centuries. The pumpkin was used to create the Cinderella carriage, which is how it gained its name. The fruit may be up to six inches tall and 18 inches wide. Cinderella pumpkins weigh between 10 and 25 pounds and have no strings with little water content.
AS FEATURED ON:
AS FEATURED ON:








Pumpkin pies.

By: ulchik74

Two pie pumpkins.

By: bergamont

Cloves are often used to season pumpkin pie.

By: Lisa F. Young

Pie pumpkins are used in making pumpkin pie.

By: Jiri Hera

Pumpkins go well with the flavor of maple syrup.

By: rickegrant

Pie pumpkins can be used to make pumpkin soup.