What are Some Essential Kitchen Supplies?
If you've watched a few of the shows on Food Network or other cooking stations, you've probably noticed the well-stocked, fully-supplied kitchens those chefs work in and wondered if all those gadgets were necessary for you. After researching recommendations from experts like Gordon Ramsay, Jamie Oliver and Canadian chef Michael Smith, the following is a list of kitchen supplies that every cook, from expert to novice, should have in his or her kitchen:
Speed peeler: Invest in a U-shaped peeler. They're more precise, quicker and stay sharper whether you're peeling veggies or shaving hard cheeses, like Parmesan.
Tongs: These can be found in the utensil section of any kitchen supplies store. They are perfect for turning meat or picking up hot food for serving.
Mortar: If you have an herb garden or prefer the taste of fresh herbs, this is an essential addition to your kitchen supplies. These look like bowls but are made of heavy stone. Perfect for creating dry rubs.
Kitchen Knives: Of all the kitchen supplies you invest in, good knives are certainly at the top of the list. It's been said that the only knives a cook really needs are an eight-inch chef's knife, a paring knife and a serrated carving knife. With knives, you really get what you pay for so take your time in selecting the right fit. Most chefs recommend stainless or titanium steel knives and getting a steel (knife sharpener) to keep them in perfect cutting shape.
A big pot: A large, thick-bottomed pot is needed for cooking pastas, stews, chili or other big batches. The good ones include a steamer tray and a pasta strainer in them.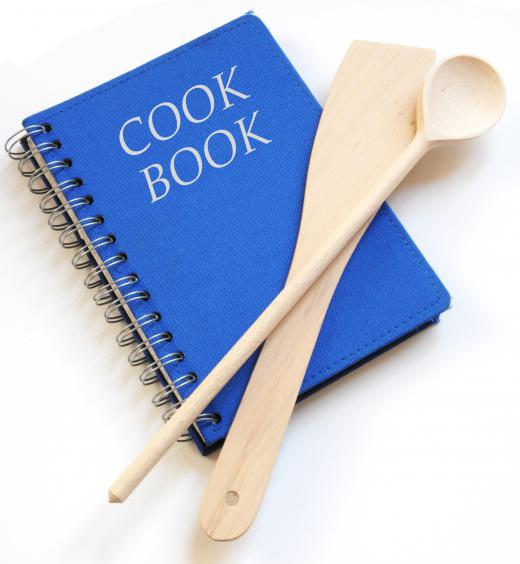 Non-stick frying pans: The best ones have good-quality non-stick coating, thick bottoms and an ovenproof handle for when you want to finish something in the oven or under the broiler. It's best to invest in different sized pots and pans, and to make sure they have lids. It is a personal choice as to what sizes to purchase but it is good to have a smaller pan, around six inches in diameter, for cooking eggs, a medium pan, eight or ten inches, for pancakes or quick-frying meats, and a heavy-duty large pan, twelve inches, for stir-frys, risotto and other bigger cooking jobs.
Good-quality pots: As with your pans, you only need about three different sized ones for sauces, boiling or stewing. Your large pot will take on all of your big cooking jobs and your little pots help out. Look for heavier pots with thick bottoms, oven-proof handles and lids.
Graters: It's good to have a large multi-purpose grater (the rectangular or pyramid shaped ones with different sized graters) and a few of the small hand-held graters. The larger ones are good for shredding different cheeses and veggies while the smaller ones are good for grating up nuts, ginger, frozen butter or even zesting citrus fruits.
Mixing bowls: Whether you choose the metal, porcelain or glass ones, be sure to invest in a whole variety of sizes. They're good for mixing, marinating, salads or storing ingredients and leftovers in the refrigerator.
Chopping board: The best cutting boards, and most highly recommended, are thick and made from wood. These kind often last longer, are more durable, and easier on knife blades. It is preferable to have two: one that is exclusively for meats and the other for everything else. This helps to avoid cross-contamination.
Food Processor/Blender: These magical do-it-all kitchen supplies chop, blend,and pureé much more quickly than doing it by hand. You don't necessarily need to get both separately as most often they're sold as all-in-ones.
With a collection of these basic kitchen supplies, may not get you your own cooking show, but they'll certainly help make you a whiz in your own kitchen.
AS FEATURED ON:
AS FEATURED ON:








By: Aaron Amat

A non-stick frying pan.

By: Vivian Seefeld

A cookbook and utensils.

By: Steve Cukrov

Essential kitchen supplies include a chef's knife.

By: Denis Junker

A can opener is considered an essential kitchen item.

By: VL@D

Mixing bowls or automatic mixers are important to have in a kitchen.

By: Constantinos

A sharpening steel is a hand-held knife sharpener that is an essential kitchen item.

By: Gorilla

A mortar and pestle is an important tool for those who frequently use fresh herbs in their cooking.

By: rigamondis

Spatulas are useful in a number of recipes.

By: sevenk

Silicone kitchenware is heat resistant yet soft and flexible.