What Are the Best Serving Ideas for Lemon Curd?
Lemon curd is a light, tart substance somewhat similar to jam. Popular for its fresh, sweet-tart flavor, lemon curd has many uses and can be added to a variety of recipes. Some of the best ways to serve lemon curd include as a spread for toast or scones, or a sauce for desserts. It can also be an excellent addition to pies, cookies, and jelly rolls.
For an English breakfast or high tea, lemon curd is an essential ingredient. Serve the curd in a small jelly cup or dish, with a delicate spoon alongside. The spread can then be heaped upon scones or crumpets and topped with clotted cream for a traditional treat. As a spread, curd also makes an excellent topping for waffles, pancakes, crepes, toast, and biscuits. A spoonful of the curd can also be mixed into the batter of quick breads, to create an overall lemon flavor.
As a dessert sauce, the delicate flavor of lemon truly gets to shine. Lemon curd can be used as an alternative topping for gingerbread, instead of the more common but heavier cream cheese sauce. In desserts that are simply flavored, such as pound cake, angel food cake, or shortbread cookies, lemon curd helps cut through the sweetness with a pleasantly acidic bite. In order to be used as a sauce, curd can be thinned with a little water, milk, or additional lemon juice.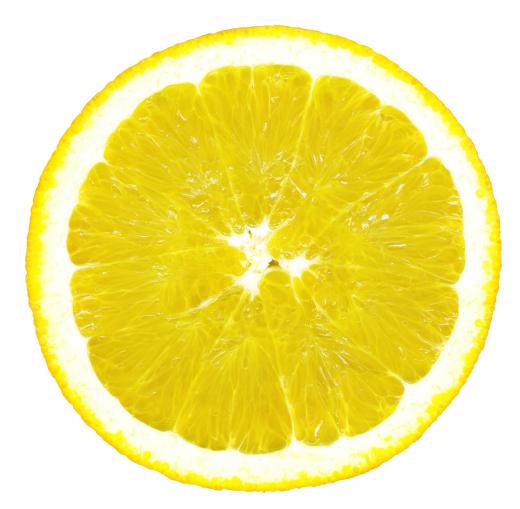 One of the easiest baking recipes that includes curd is the thumbprint cookie. Using a basic sugar cookie dough, the mixture is rolled into small balls, then placed on cookie sheets. Each ball is then pressed with the thumb, flattening the cookie and leaving an indentation in the top. Curd can then be spooned into the indentation before baking, creating a pretty, glass-like finish when finished. While lemon filling can be used exclusively, it is often fun to use three or four different jams for a multi-colored cookie presentation. Be sure to keep an eye on the cookies while they bake, as over-baking will burn the jam filling.
Possibly the most decadent way to serve lemon curd is as a cake filling. In a Swiss or jelly roll, a thin white sheet cake is painted with lemon filling and whipped cream, then rolled into a spiral. The cake may then be frosted, or simply sprinkled with powdered sugar before serving. In any type of white layer cake, curd makes an excellent filling, but can be enhanced by mixing fresh fruit into the curd for a more nuanced flavor. Spring and summer events are an excellent chance to serve lemon-flavored desserts using curd, as their flavors are bright, light, and refreshing.
AS FEATURED ON:
AS FEATURED ON:








By: Volodymyr Vechirnii

Lemon curd is often served with tea.

By: .AGA.

A lemon.

By: Ekaterina Nikitina

Lemon curd can be spread on scones, muffins, toast, or other baked goods.