What Are the Best Tips for Freezing Ham?
Freezing ham can be a great way to keep this lean, flavorful meat on hand for quick meals. Some of the best tips for doing so include chilling the ham prior to freezing it and wrapping portions up individually to make defrosting the ham quicker and easier. To ensure that you use the ham while it is still at its peak in texture and flavor, write the date that you are freezing it on the package, and avoid stacking the portions until everything is fully frozen.
Placing the ham in the refrigerator for two to three hours prior to freezing it will help it to reach a frozen state much more quickly. This will lengthen the amount of time that the ham will remain safe for consumption, as well as preserve the taste and texture of the meat once defrosted. Freezing ham from a lukewarm or even warm temperature is one of the most common mistakes made when freezing foods, and doing so should be avoided.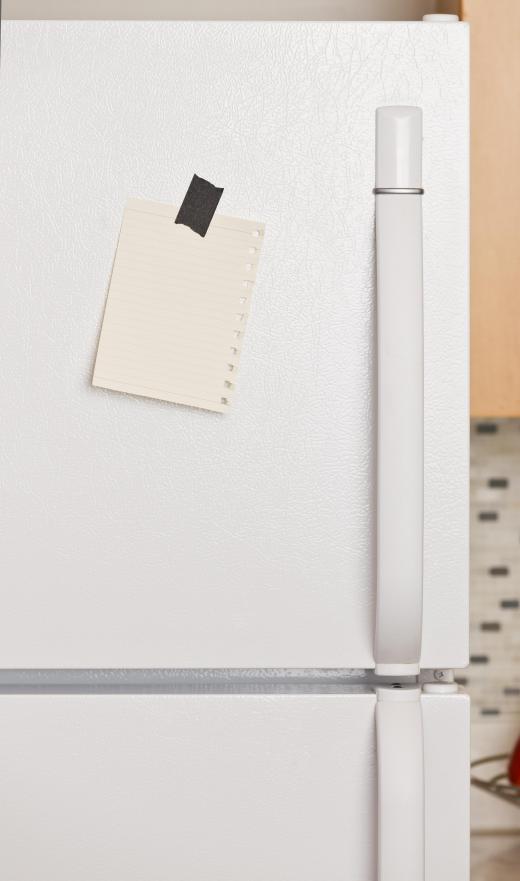 There is perhaps nothing more frustrating than taking a package of ham out of the freezer only to realize that you only need half of what is there; however, you still have to defrost everything so that you can pull it apart. To avoid this problem, separate the ham into individual packages based on what you plan to use it for in the future. For example, if you are freezing ham for sandwiches, place a piece of wax paper between each slice so that they are easily separated.
One of the best tips for freezing ham is to write the date that you are freezing it on the package, as well as the date when it should be disposed. In general, properly freezing ham will keep the meat safe for human consumption forever; however, there is a point when the flavor will start to diminish, which varies by the type of ham and whether or not it has been cooked. For cured ham that hasn't been heated through yet, this time-frame is about three to four months, and, after cooking, it will typically still taste good for up to two months after freezing. Uncured, raw ham will last for about six months when properly frozen, and four months if cooked prior to freezing.
Once you have everything chilled, wrapped, and labeled, it is important that you do not stack the packages on top of each other when you initially place them in the freezer. This can cause the ham in the center of the stacks to not freeze as quickly as it should, reducing the quality of the ham once defrosted. For the first two to three hours when freezing ham, place the packages in the freezer separately until each one is solid. Then you can safely stack them in whatever manner best utilizes the space in your freezer.
AS FEATURED ON:
AS FEATURED ON:








By: gustoledo

It helps to store ham in the refrigerator for two to three hours prior to freezing.