What are the Different Types of Absinthe?
Absinthe is a high-alcohol spirit that contains the herb wormwood. There are many variations on the drink, differing in such things as color, louche, herbs used in production, and region of production. Before purchasing this spirit, consumers should themselves with the different varieties available. Absinthe is often classified according to the process of production as either "distilled" or "mixed." Green and white varieties are available, and certain regions of the world produce their own unique versions.
In the 19th century, absinthe was classified by an increasing scale of quality and alcoholic strength: ordinaire, demi-fine, fine, supérieure, and Suisse. Though these classifications, particularly the last two which denote the highest quality, can still be found on bottles, they are not of much significance today. Consumers should note that Suisse does not refer to the spirit's country of origin, but rather to its quality and production style. Traditionally, both supérieure and Suisse spirits were naturally flavored and colored and distilled.
Today, this drink is available in distilled and mixed. Distillation is the traditional method of making it and is considered to produce a superior product. Mixed absinthes are made by cold mixing coloring and flavoring elements into a high-proof alcohol. Though many modern examples are made this way, some connoisseurs do not consider mixed varieties to be true absinthe. Consumers should keep in mind that the distinction between distilled and mixed is not the ultimate arbiter of quality, as other factors, such as the quality of ingredients, also have an effect on the final product.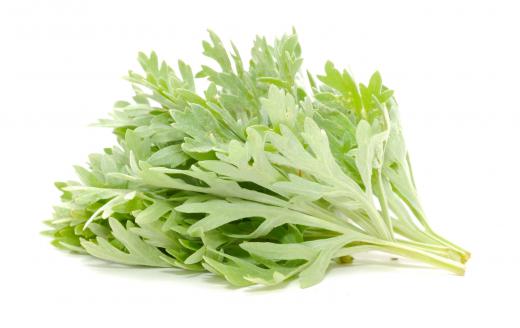 The best known and most popular type of absinthe is called verte, the French word for "green." It traditionally gets its green color and distinctive flavor from herbs added after distillation, though some are artificially colored and still referred to by this name. If the coloring step used to make the spirit green is not employed, the result is known as blanche ("white") or la Bleu ("the blue"). La Bleu is simply an alternate term for blanche and not a blue-colored spirit. Rose or rouge uses hibiscus flowers after the initial distillation to produce a red color; this variety is rare, however, and only one historical example has been attested.
Both blanche and verte absinthes are made most often in Switzerland, the first country to produce the spirit, and France. Both varieties louche, or become cloudy with the addition of water. They are traditionally made with grande wormwood, green anise, and florence fennel, along with other herbs, depending on the particular recipe.
Some varieties are only produced in particular regions. Absenta, produced in Spain, is made with alicante anise. It is sweeter than French varieties and has a characteristic citrus flavor. Bohemian-style absinth, made in the Czech Republic, does not contain anise, fennel, or other herbs used in traditional varieties. It is typically made using the cold mixing method and tends to be more bitter.
Hausgemacht ("homemade") or clandestine absinthe is a bootleg, home-distilled variety, notably produced in Switzerland. These versions were first made during the Swiss prohibition of the liquor from 1910 to 2005. Blanche varieties were more popular, as they were easier to hide. Bootleg Swiss spirits were the first to be referred to as "la Bleu."
AS FEATURED ON:
AS FEATURED ON:








By: Jesse Kunerth

Green absinthe is the more popular variety of the distilled spirit.

By: Vidady

The herd wormwood is added to absinthe after distillation.

By: Subbotina Anna

Rose, or rouge, absinthe uses hibiscus flowers to give the drink a red coloring.

By: pavalena

Absinthe was first produced in Switzerland.