What Are the Different Types of Calamari Sauces?
Calamari, or squid, is typically served with a sauce, such as spicy tomato sauce, Thai lime dipping sauce or creamy white wine sauce. There are a wide variety of recipes for calamari sauces to choose from which feature wine, such as calamari shellfish sauce. Some calamari sauces are made for dipping, such as creamy ponzu dipping sauce, while others have the calamari immersed in them before being served, such as chile coconut sauce.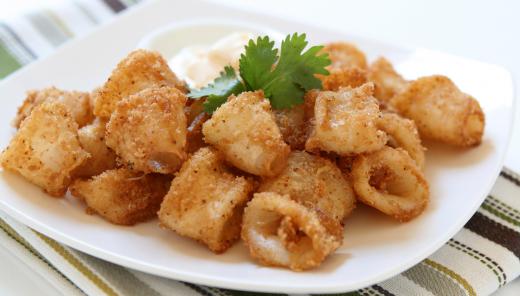 Many types of calamari sauce have a tomato base. Mama's calamari sauce features cans of plum tomatoes, garlic and basil. Calamari shellfish sauce features red wine, canned tomatoes and onions. Calamari with canned tomato sauce is made from Italian tomato puree, tomato paste and garlic.
Fish sauce is used to add a salty flavor to several types of calamari sauces. Calamari dipping sauce can be made a day ahead and refrigerated. It is made with shallots, fish sauce and rice vinegar. It also features honey, soy sauce and mayonnaise. Chile coconut sauce features coconut milk, shallots and garlic. The ingredients are added to fish sauce, jalapeno chili and ginger and pureed in a blender. Fried calamari are stirred into the sauce before being served.
Some simple calamari sauces feature only a few ingredients, such as lemon dill sauce and cocktail sauce. Lemon dill sauce is made with mayonnaise, lemon juice and minced shallot. Cocktail sauce features ketchup, lemon juice and prepared horseradish.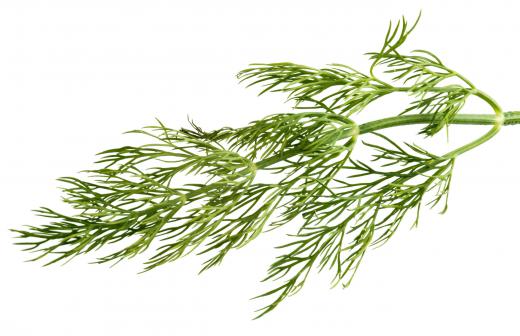 Lime-flavored calamari sauces are common. Thai lime dipping sauce features tangy lime juice combined with fresh basil and mint. Thai fish sauce gives the dipping sauce a salty flavor. Creamy ponzu dipping sauce features mayonnaise, ponzu and chopped fresh cilantro. In addition, the recipe features fresh grated ginger, lime juice and cayenne pepper.
Some calamari sauces are served with noodles. Calamari in a creamy white wine sauce is served over linguine pasta. The sauce is made from white wine, cream and cornstarch. Calamari with sweet chili sauce features fish sauce, lime juice and sesame oil. Almond-crusted calamari with Mediterranean dipping sauce features calamari breaded in almonds and flour and fried in canola oil. The calamari is sprinkled with parsley and served in bowls drizzled with a tomato jam sauce.
Red pepper flakes are used to add zest to many calamari sauces. Fried hazelnut-crusted calamari with spicy tomato sauce features calamari coated in hazelnuts and cayenne pepper, and then fried in peanut oil. The spicy sauce is made from tomato sauce, roughly chopped parsley and red pepper flakes. Calamari with fresh tomato sauce and eggplant features a sauce made from wine and tomatoes. It is seasoned with hot red pepper flakes and fresh oregano.


Fresh squid used for calamari.

Fried calamari.

By: Viktor

Dill is commonly used to season calamari sauces.

By: epantha

Jalapeno peppers can be used to make a chile coconut sauce for calamari.

By: karandaev

Fish sauce, which features soy sauce, is one type of calamari sauce.