What Are the Different Types of Cold Desserts?
Cold desserts range widely, from beverages, ice cream, and novelty treats to chilled cakes, puddings, and pies, as well as gelatin-based dishes. Ice cream comes in simple and complex flavors as well as individual novelty treats. Cakes and pies may contain frozen fillings, toppings, or dairy ingredients chilled to achieve a thick, creamy texture. These may include desserts that are served warm when fresh and chilled for later snacking. Gelatin desserts are also typically chilled to thicken the key ingredient.
Sweet beverages are occasionally served as cold desserts. Notable frozen beverages include shakes and malts, traditionally containing a mixture of ice cream, milk, and add-ins. Malts contain a powder featuring the ingredient that gives them a noticeably different flavor from shakes. Smoothies are a fruit-based beverage that may be frozen or chilled, and can be a healthy alternative to shakes, depending on the ingredients. Sweet beverages like chocolate milk or Italian sodas are less typical cold desserts.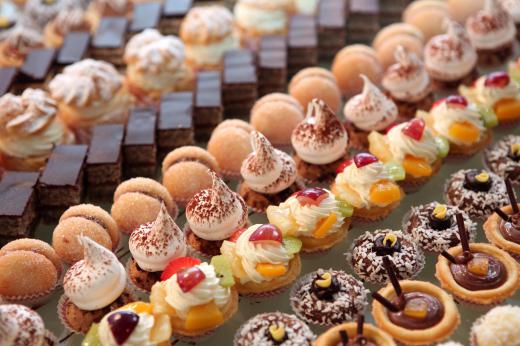 Ice cream is perhaps the most popular frozen treat, with an endless array of flavors, both traditional and seasonal. Basics like vanilla or Neapolitan work well alone or for sundaes and banana splits. More decadent flavors like rocky road or turtle may be eaten on their own or whipped into a shake.
Novelty treats like cones, sandwiches, and popsicles are individually-portioned alternatives to hard-packed ice cream. Cones may be sugar or waffle-based and dipped in chocolate and nuts. Sandwiches range from classic chocolate graham with vanilla filling to novelty cookies layered with flavored ice cream.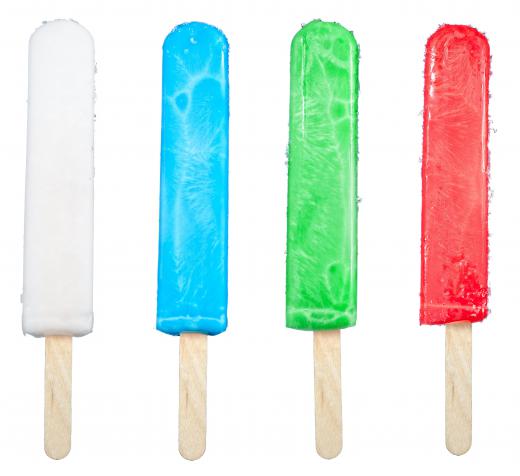 Cakes and pies may also feature frozen ingredients. Ice cream cakes are typically sold by ice cream shops and specialty retailers, but homemade recipes allow for custom flavors and ingredients. Pies may also feature ice cream or filling meant to be eaten frozen.
Many cold desserts are simply chilled to achieve a certain texture, especially dairy-based treats. Cheesecake, certain frosted pastries, and desserts containing cream are usually chilled to attain a thick texture and to keep ingredients from spoiling. Mousse and meringues are also usually served cold. Puddings, compotes, and preserves may be served warm, but are also eaten chilled, especially as leftovers.
Various cold desserts feature gelatin. Fruit gelatin squares and a variety of custards and pies call for the dessert to be chilled to set the filling or topping, much like dairy treats. Gelatin may also be used in preserves and fruit desserts for thickening as well.
AS FEATURED ON:
AS FEATURED ON:








By: Gordana Sermek

Various types of cold desserts.

By: Kelpfish

Popsicles.

By: nito

Gelatin is a cold dessert.

By: kuvona

Vanilla pudding is a cold dessert that is always sure to please.

By: rgbdigital.co.uk

Smoothies made in a kitchen blender are a popular cold dessert.

By: razmarinka

Chocolate pots de crème are baked in individual ramekins, then chilled.

By: Viktor

Ice cream is a popular cold dessert, as it offers a wide array of flavors.

By: pilipphoto

Chocolate mousse should be chilled for several hours in the fridge before serving.