What Are the Different Types of Fish Dipping Sauce?
There are many different types of condiments and sauces that go well with fish. The type of fish dipping sauce that a person prefers often depends on personal taste and the type of fish being consumed, because some sauces complement certain kinds of fish and seafood better than others. Some popular types of fish dipping sauce include tartar sauce, cocktail sauce, soy sauce and mustard sauce.
Tartar sauce is a popular dipping sauce for fried fish. This sauce contains a lot of mayonnaise, making it creamy and thick but also adding fat and calories to the meal. Pickles and chives also are commonly found in tartar sauce. Other types of seafood, such as fried clams, fried shrimp and crab cakes, also can be eaten with tartar sauce on the side.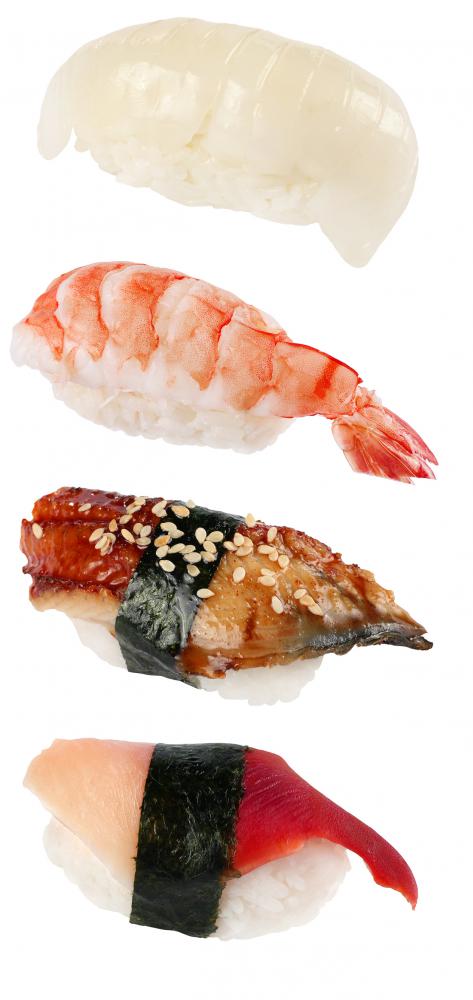 Cocktail sauce is another common fish dipping sauce. This sauce is ideal for fish lovers who like to add a spicy flavor to their food. Most versions of cocktail sauce contain horseradish, which gives the sauce its heat. This red sauce goes well with different types of fried fish and shrimp. When hosting a party, a person also may want to have ketchup as an alternative for guests who do not like spicy sauces.
Sushi, sashimi and other kinds of fish offered in Japanese restaurants are usually served with soy sauce on the side. This fish dipping sauce adds a little extra flavor, especially to raw fish. Sashimi is always served raw while sushi rolls are offered both raw and cooked. Some sushi and sashimi fans like to add a tiny bit of wasabi to their soy sauce for an extra hot flavor. Diners can use their chop sticks to mix wasabi into their cups of soy sauce.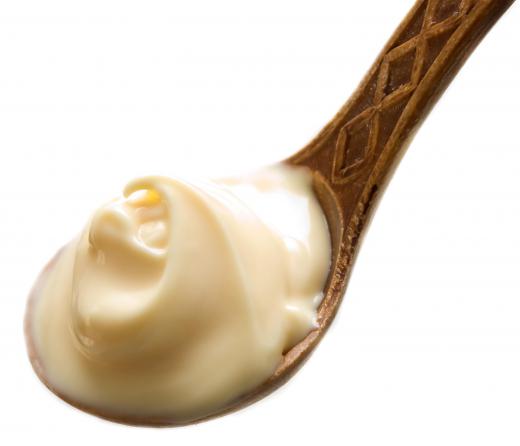 Salmon can be eaten with a honey Dijon fish dipping sauce, among other varieties. Some people may choose to grill salmon and serve the sauce on the side for guests to use for dipping. If an entire group of diners is fond of honey Dijon, then it also can be spread on top of salmon before the fish is baked. Tuna steaks and mahi mahi also can be accompanied by honey mustard dipping sauce.
AS FEATURED ON:
AS FEATURED ON:








Sushi is often served with soy sauce.

Grilled mahi mahi can be accompanied by honey mustard sauce.

By: Alexandra

Mayonnaise is the typical base for tartar sauce.

By: andersphoto

Salmon sashimi.

By: FOOD-pictures

Hoki.

By: teleginatania

Some people enjoy tartar sauce with their crab cakes.

By: karandaev

Soy sauce is a popular type of fish dipping sauce.

By: ginauf

Adding fish sauce to an Asian soy dipping sauce gives it a salty, more complex flavor.

By: klsbear

Cocktail sauce, usually made with red chili and tomatoes, pairs well with fish and seafood.