What Are the Different Types of Lemon Desserts?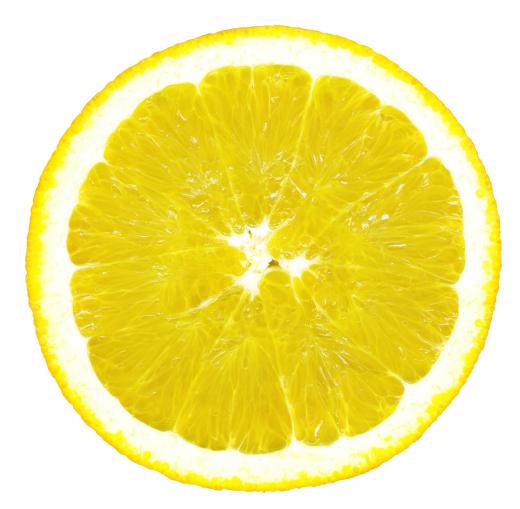 The many different types of lemon desserts include pie, tarts, cake, cheesecake, cookies, souffles and sorbet. Lemon is a popular, refreshing flavor in dessert selections as it can give an interesting complementary tartness to the sweetness of most desserts. Of all the different dessert options based on this citrus fruit, lemon meringue pie is perhaps the most well-known.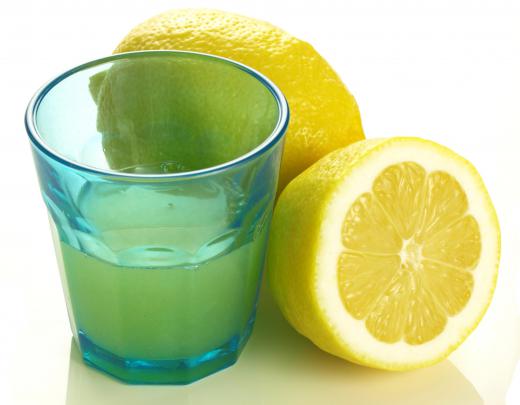 With a bottom pie crust, a layer of lemon filling and a topping of fluffy, peaked meringue, lemon meringue pie is popular and easy to make. As a variation from a round large pie, lemon meringue tarts or squares can also be made. The filling, made from lemon juice as well as the peel or zest and some sugar, egg yolks, water and flour is also the basis for many other lemon desserts.
For instance, lemon almond tarts often have a layer of the filling plus an almond-flavored one. A lemon or almond glaze plus slivered almonds may top these dessert bars. Another type of lemon bar dessert has a lemony flavored blueberry-based filling with an upper and lower crumbly cookie crust. There are also many kinds of possible lemon desserts in bar or tart form including those with a lemony custard filling.
The different kinds of lemon cakes are especially varied. There are loaf recipes with a coarse, bread-like texture that may have cherries or poppy seeds added. Lemon pound cakes are more delicate, but dense. A lemon sheet cake is a one layer, sweet dessert that may have lemony butter cream frosting. The same frosting may be used to fill and ice a layer cake version, but lemon pie filling could also be spread on each of the layers. Lemon-flavored cream cheese is used to frost some types of lemon desserts such as moist, custard-filled cakes.
Cheesecakes may feature only lemon for flavoring or other fruits such as blueberries as well. Lemon and blueberry swirl cheesecakes can look really appealing with their contrast of light and dark cake sections swirled together. Lemon desserts in cookie form include "thumbprint" versions in which an indentation is made to add filling. Juice and peel or zest is usually added to the cookie batter with lemon filling being used to fill in the thumbprint indentation. Lemon wafers as an alternative to vanilla or chocolate versions are often available in stores.
Souffles make light, airy lemon desserts with a delicate texture. Lemon sorbet is a popular type of dessert ice. These lemon desserts may be garnished with berries to add flavor and color.


By: .AGA.

A lemon.

By: Photographee.eu

Many lemon desserts, such as cookies, cakes and pies, use lemon juice in their receipe.

By: annamavritta

Lemon pudding features the spongy texture of cake on top and the creamy texture of pudding on the bottom.

By: nanjan

Lemon meringue pie is perhaps the most well-known lemon dessert.

By: Mara Zemgaliete

In general, lime juice can be substituted when making a lemon-based dessert.