What Are the Different Types of Pancakes?
There are many different types of pancakes enjoyed by people around the globe. In the United States, the most common type of pancake is the buttermilk pancake, in European countries, crepes are popular, and the Chinese pancakes are popular with many meals in Taiwan and China. There are variations within these types of pancakes as well, including blintzes, jonnycakes, and silver dollar pancakes.
Buttermilk pancakes are one of the most versatile types of pancakes. The basic ingredients in buttermilk pancakes include eggs, buttermilk, and flour, as well as the inclusion of baking powder as a raising agent. Additions such as cinnamon or vanilla, fruits, like blueberries, or chocolate chips can be added to a traditional buttermilk pancake recipe to create different flavors.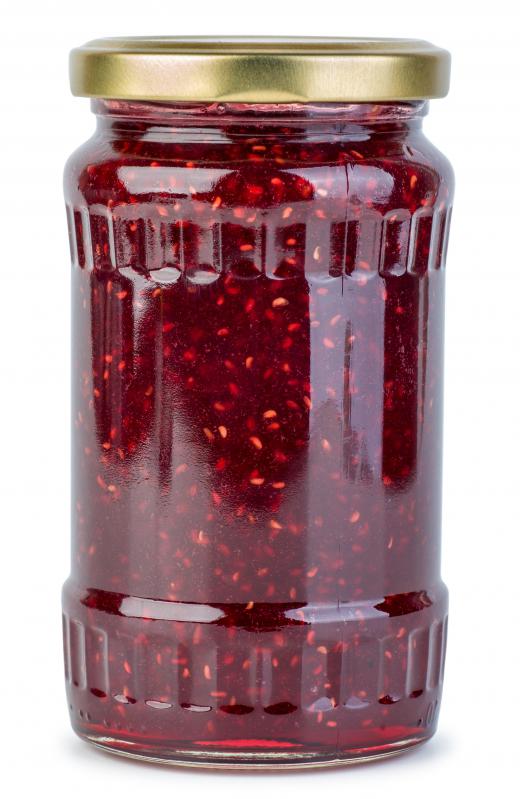 The traditional buttermilk pancake can also be dropped by spoonfuls on the griddle, creating small pancakes, called silver dollar pancakes. One of the popular types of pancakes at breakfast restaurants in the United States are Dutch baby pancakes. They are bowl-shaped and served with jam, powdered sugar, and cooked with carmalized apples.
Crepes are thin pancakes, made with milk, eggs, and flour. They can be served with either sweet or savory fillings. Blintzes are similar to crepes. but are typically filled with sweetened cheese and fruit, potatoes, or other, more substantial fillings. Blinies, a Russian variant, are similar to crepes and blintzes, although they are slightly thicker, and are often topped with butter and jam, or caviar and sour cream.
Chinese pancakes differ from other types of pancakes in that they are made from dough rather than batter. They may be served with sweet or savory accompaniments. The savory version typically contains salt and minced green onions, and may also be called scallion pancakes.
Jonnycakes, or pancakes made with cornmeal instead of flour, have been eaten in the United States since it was settled. It is believed that European settlers learned to make these dense pancakes from native Americans. They are also called corn pone and jonnybread.
Latkes, or potato pancakes, are grated potatoes, with onion and salt, that are fried in hot oil. They are frequently served with sour cream or applesauce. Latkes hold special importance to members of the Jewish faith. While they can be eaten anytime, they are a traditional part of the Hanukkah celebration.
Aebleskivers are Danish pancakes, prepared by cooking in a special pan that has indention for each pancake. The pancakes are round, and often contain meat, cheese, fruit, or preserves mixed inside. Savory aebleskivers are served as appetizers, while sweet aebleskivers are topped with powdered sugar for breakfast.
AS FEATURED ON:
AS FEATURED ON:








By: Roman Ivaschenko

Some people enjoy jam with their pancakes.

By: darkbird

Caviar is commonly served with blinies, which are Russian pancakes.

By: Anyka

Latkes are a traditional potato pancake dish served during Hanukkah.

By: mitrs3

Applesauce is often served with pancakes.

By: Magdalena Kucova

Buttermilk pancakes are one of the most versatile types of pancakes.