What are the Different Types of Polenta?
Polenta is the Italian word for corn and is usually thought of as a pudding-like substance that is made from cornmeal. The most basic kind of is made from yellow cornmeal, salt, and water. That basic variety is also among the lowest in fat content; however, there are many other kinds, as well.
Served in Italian stews, Spanish soups, or topped with sweet maple syrup, the possibilities for polenta are endless. Many people are familiar with the polenta-styled cutlets. They are popular fillers in the vegetarian world, used in similar ways as bread or other grains. The cutlets are made when the polenta is poured onto a tray and then spread smooth. After it cools, it is cut into triangles, dipped into breadcrumbs, and then baked until the triangles are crispy on the outside and creamy on the inside.
Cooking polenta is easy. Simple bring about 3 cups (750 ml) of salted water to a boil. Then add about 1 cup (152 grams) of cornmeal to the water. Keep whisking the mixture as it boils. Next, reduce the temperature on the stovetop to low and let the mixture simmer for around 15 minutes. For people who like creamy polenta, it should cook longer on the lowest heat.
As a rule of thumb, 1 cup (152 grams) of cornmeal makes about three times as much polenta. Although this may seem like a lot, it can be used in so many recipes that it quickly disappear. For example, many people simply like to make the cutlets mentioned above and serve it with tomato sauce. Other people like to top the cutlets with pesto sauce. The possibilities are endless.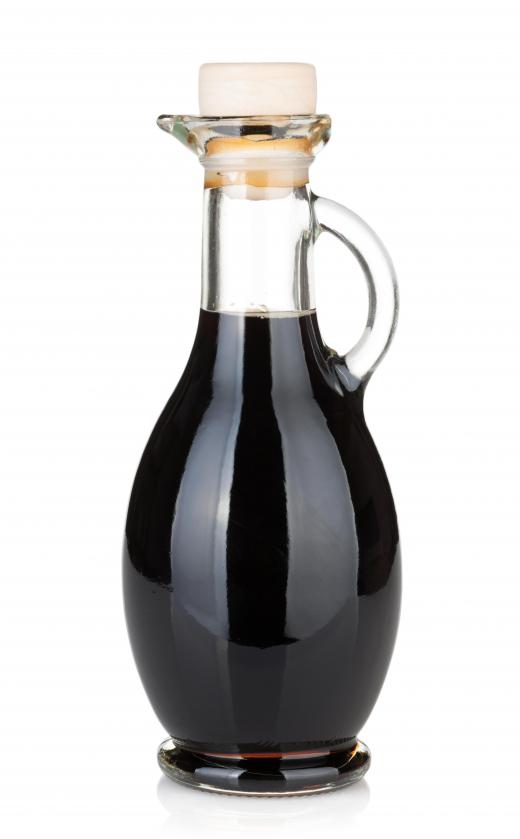 Originally, polenta was made from buckwheat, until corn and cornmeal entered the scene. Although the buckwheat variety may be the original, most people prefer the familiarity of the corn-based variety. Although it is most often made from yellow cornmeal, it can also be made with white cornmeal, as is the case with the Venetian variety. In addition, if it is made in the western portion of the globe, it is usually denser than if it is made in the east.
Polenta is one of the most versatile dishes around. Although it originally was the food of the peasants, it is now served in gourmet restaurants worldwide. It can be simple, served with cheese and butter, or quite complex, served with fish, duck, or other meats. Many people love it because it can be used for several days after it is made, making it a great addition to any meal.
AS FEATURED ON:
AS FEATURED ON:








Cornmeal, the main ingredient in polenta.

By: Vidady

Polenta was originally made from buckwheat.

By: karandaev

Polenta can be served with maple syrup as a breakfast treat.