What Are the Different Types of Sugar-Free Coffee Syrups?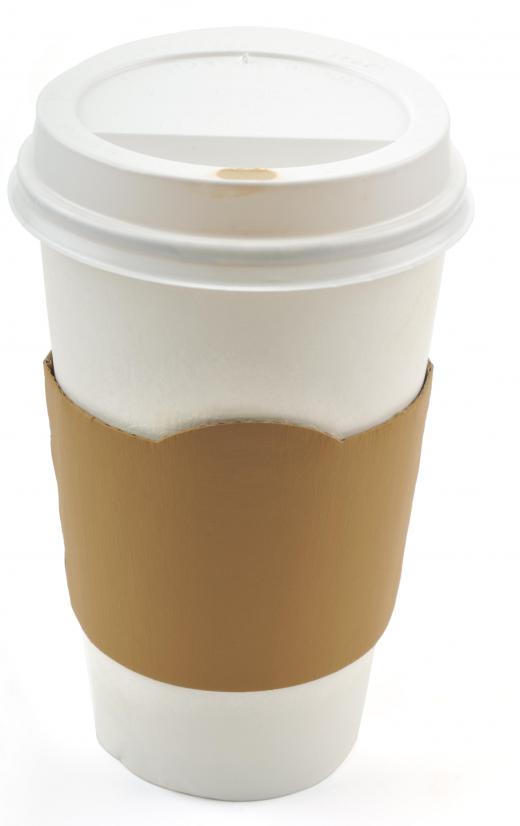 Sugar-free coffee syrups are a popular product prized for low- or no-carb or calorie properties. Coffee syrups can not only be used to create flavored coffee beverages like lattes, cappuccinos, and espressos, but can also be used to create cocktail drinks and flavor other culinary creations. With so many different flavors, from blueberry and peach to vanilla, pumpkin and hazelnut, there is virtually no limit to the variety of coffee and cocktail drinks that can be made at home. Sugar-free coffee syrups, nearly as varied in flavor as their sugar containing counterparts, make it possible to reduce carbohydrates and calorie content to nil, while also making it possible for diabetics to enjoy flavored coffee.
The majority of readily available sugar-free coffee syrups contain the artificial sweetener sucralose. Commonly manufactured under the brand name Splenda®, sucralose is an artificial sweetener, meaning it does not occur naturally but is rather manufactured. Though the United States Federal Drug Administration (FDA) has ruled that sucralose is safe for consumption within specific guidelines and is not considered carcinogenic, there is some debate amongst whole food experts regarding the safety of consuming artificial sweeteners, including sucralose, on a regular basis.
Health concerns aside, the benefit of artificial sweeteners used in sugar-free coffee syrups and other sugar-free products comes from the reduction in calories, making it a viable alternative for those who are counting calories, carbohydrates or cannot consume excess amounts of sugar. It is important to note that other, naturally occurring sweeteners can provide the same benefit. For instance, there is at least one manufacturer of sugar-free coffee syrups that uses xylitol, a naturally occurring sugar substitute that is reported to be non-damaging to teeth and safe for diabetics to consume.
Whether you elect to use regular or sugar-free coffee syrups is a matter of personal preference and dietary requirements. Fortunately, for those who must adhere to a diet free of sugar, there are plenty of sugar-free flavors available. While not all flavors may be available sugar-free, the most popular ones, including vanilla, hazelnut, amaretto, caramel and white chocolate are readily available. Experimenting with different flavor combinations and different types of drinks can reveal some very tasty drink options of both the coffee and cocktail varieties. Recipes are often included behind labels of certain syrups and can also be found on the various manufacturers' websites.


By: uwimages

A large cup of flavored coffee from a coffee shop.

By: volff

Diabetics can safely use sugar-free syrups to flavor their coffee.