A baker's rack serves a kitchen as storage, countertop, curio cabinet, and cooling surface. This versatile piece of furniture, usually made of wrought iron, originally cooled batches of pies on shelves that allowed free air circulation. Open, high shelves sit atop a wider, wood counter, with drawers and deep shelves below in a standard baker's rack.
Usually, a baker's rack is highly ornamental, with scrolls and flourishes on the back and sides, easily admired through the slatted shelves. In the past, every kitchen had extensive cabinets and long countertops, a baker's rack would be used to roll out dough, hold tin canisters of flour and sugar, and store mixing bowls and utensil jars. They are also a safe place to store rising bowls of dough. After warm pans of cookies, bread, or tarts emerge from the oven, they can be set on the heat-resistant metal shelves and properly cool before being devoured. In a modern kitchen, you can also store cookbooks, appliances like food processors and bread makers, and a wide variety of bundt pans, muffin tins, and cookie sheets.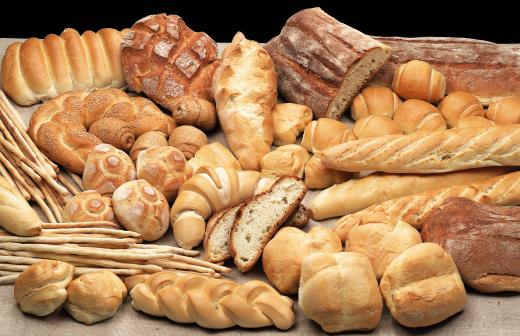 Although wood or chrome will make a beautiful baker's rack, most are constructed of iron. These have often been styled to look aged, with an Old World patina or green verdigris faux finish. However, their design can also be sleekly modern or country rustic. Specialized features might include hooks above the counter to hang utensils or potholders, a marble countertop ideal for rolling pastry, or a wine rack in place of lower shelves.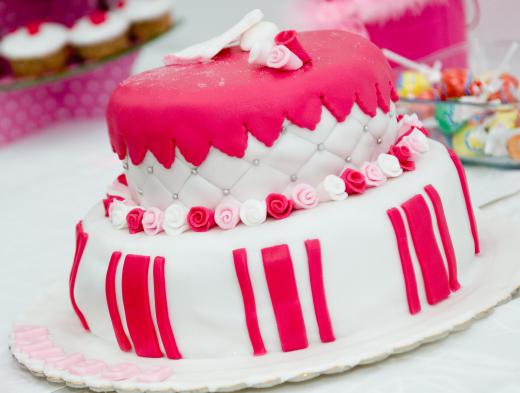 People who don't bake have adapted these racks to use in every room of the house, as well as outdoors. Sometimes called an étagère when not located in the kitchen, a baker's rack can hold towels and decorative soaps in a guest bathroom, or mail baskets and keys in a front entryway. Gardeners can use a sturdy one as a potting table, keeping heavier gravel and soil on the bottom, and seed packets or gloves on the top shelves.
AS FEATURED ON:
AS FEATURED ON:








A baker's rack is used to cool bread.

By: Michalis Palis

Cakes may be stored on a baker's rack until it is cool enough to frost.

By: fabiomax

Rising dough can be stored on a baker's rack.