Beer bongs are considered an almost essential component around many parties where drinking games are practiced. Essentially, a beer bong is a device that features a long funnel that is attached to some sort of container.
Sometimes referred to as a tube bong, the beer bong is often employed in the drinking game that is known as funneling. Essentially, the game requires two or more participants who will attempt to drink the largest amount of liquid. Beer is often the liquid of choice, although teetotalers have been known to enjoy the game using a non-fermented substance instead.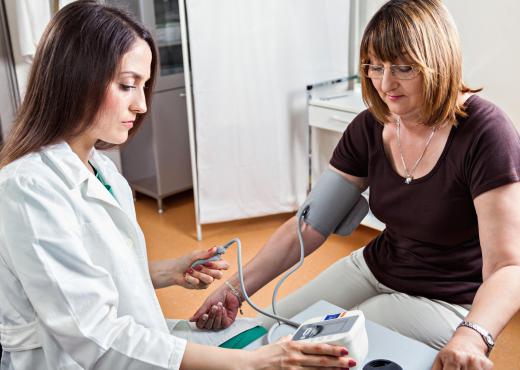 A beer bong with a valve at the drinking end of the funnel can be filled with the liquid in advance. This allows the container to be filled before the contestant takes his or her place. If the beer bong does not have a valve, the contestant is set into position and uses the tip of his or her tongue to keep the liquid in place while the container is filled. Generally, the body of the beer bong is situated above the participant, so that gravity can help drive the liquid through the piping of the funnel and into the mouth of the waiting contestant.
At the prompting of a timekeeper, the liquid begins to flow into the mouths of the contestants. The task involved in using the beer bong is to be able to swallow the liquid fast enough to prevent an overflow of the liquid out of the mouth. In many games, failures to ingest all the contents of the beer bong leads to losing the competition. The first contestant to successfully empty the beer bong without spilling any of the contents is considered the winner.
While the use of a beer bong has often been a staple at keg parties and in clubs and pubs where alcohol is enjoyed, health experts warn that the rapid ingestion of alcohol can have a serious toll on the body. It is possible to ingest so much alcohol that organs begin to shut down, making it necessary to seek medical attention immediately. Some clubs and other organizations that once allowed the use of a beer bong now either actively discourage the practice of tunneling, or forbid it altogether. As more evidence about the impact of excess alcohol consumption continues to grow, the beer bong may become an interesting relic of times past rather than the essential party instrument that the device is currently considered to be.
AS FEATURED ON:
AS FEATURED ON:








By: Dangubic

Excessive consumption of alcoholic products, such as beer, may lead to high blood pressure.