What Is a Bumbleberry Pie?
Bumbleberry is a fabulous name, but don't expect local farmer's markets to sell these mysterious berries. Instead, the word is typically used to describe mixed berries, pretty much anything on hand, which are combined and used in various recipes. The most famous of these may be bumbleberry pie, though recipes for bumbleberry cakes, crisps, soufflés, and even tiramisu exist. The origin of bumbleberry pie is often traced to pioneer cooks of the Americas, though some suggest the name may have originated earlier in Europe.
The simplest bumbleberry pie is a combination of mixed berries baked in between two pastry or pie crusts. Cooks may choose to use a lattice crust on the top, because it tends to bake more evenly. Typical berries used vary but may include berries like blackberries, raspberries, strawberries, and/or blueberries. When people don't want to hunt up berries, they can always make this pie with frozen mixed berries.
Sometimes recipes contain more than berries. Additional ingredients may include things like rhubarb, apples or currants. These pies are sometimes called "kitchen sink" pies because they welcome plenty of tasty additions.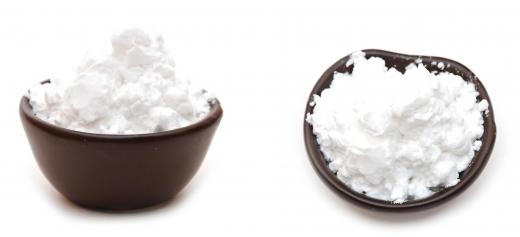 Still, when adding things like rhubarb or apples, be sure to cook all the fruit together first and layer it into a baked pie shell. When using this method, top the pie with whipped cream or whipped topping and then scatter a few fresh berries on the top. Alternately, finish this pie with a layer of meringue and bake in the oven until the meringue is golden brown.
When using any type of berries, one issue is making sure that the filling doesn't leak out of the pie. This pie is notably juicy and the juices will need to be thickened with flour, cornstarch or tapioca. Use whichever one of these thickening agents is most appealing, and add appropriate amounts as recommended by recipe.
Some bumbleberry pie recipes designed for mixed frozen berries ask that the cook refrains from using sweetened berries. When selecting frozen berries, be sure to the read the labels to purchase unsweetened types. Otherwise look for recipes that can accommodate the extra sugar in pre-sweetened berries.
Serving suggestions for bumbleberry pie vary. Simple two crust pies are excellent warm or cold. When warm, consider adding vanilla or sweet cream ice cream. Cool pies also go well with ice cream or a dollop of sweetened whipped cream.
AS FEATURED ON:
AS FEATURED ON:








By: vadim yerofeyev

Cornstarch, which is used to make bumbleberry pie.

By: Elenathewise

Berries for making a bumbleberry pie.

By: nanjan

Bumbleberry pie may be finished with a meringue topping and then browned in the oven.

By: Michael Flippo

Bumbleberry pie uses whatever berries are available.