What Is a Cajun Microwave?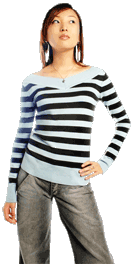 A Cajun microwave is a wooden outdoor cooking box designed for slow-cooking meats and vegetables. The "microwave" in the name is a reference to the classically boxy shape of the microwave, rather than the cooking technique involved. Several firms manufacture Cajun microwaves, sometimes to custom specifications, and it is also possible to build one's own.
The basic design involves a wooden box which is typically lined in metal, with a tray at the bottom. The tray is covered with a roasting rack, and the Cajun microwave is closed with the use of a second tray which has been reinforced so that it can hold a charcoal fire. As food cooks from the top down on the roasting rack, the drippings fall through to the bottom tray, making for easy clean-up. It is also possible to see roasting boxes fitted with gas burners at the base or top, for cooks who do not want to deal with charcoal fires.
Temperatures inside the cooking box can vary, depending on how well it is insulated, and how much the fire is stoked up. Typically, the temperatures are kept fairly low, so that the food cooks very slowly, and the end result is crispy on the outside, and tender and moist on the inside. The enclosed environment of the cooking box helps to keep food moist while it cooks, and the size can be large enough to accommodate anything from half a roast pig to a mixed spread of steaks and vegetables.
There are several advantages to using a Cajun microwave, as opposed to other cooking methods like enclosed spit roasting or grilling. The first is that the cooking box is portable, easy to handle, and easy to use outside. In regions where open-flame outdoor cooking is restricted, people can still make traditional Cajun foods with a gas-powered Cajun microwave, and the upper tray can also be used to support a grill, allowing the device to do double duty as a grill/roasting box. The size is also useful when preparing food for large gatherings.
Cajuns and other Louisiana residents have been using some variant on the Cajun microwave for decades. The design is basically a greatly expanded Dutch oven, designed specifically for enclosed outdoor cooking. These devices can be used on camping trips, for people who are parking close to their camping sites, and they also appear at family gatherings, Cajun conventions, and other events where people might want to cook a lot of food outdoors. You may also see Cajun microwaves paired with barbecues, grills, spits, and other outdoor cooking devices for a wider assortment of cooking techniques.


Woman with hand on her hip