What are Some Common Side Dishes to Serve at a Barbecue?
Barbecues are a popular way to enjoy meals outdoors with family and friends. Side dishes round out the main dish of grilled meat, fish or poultry and provide much needed variety. Some great side dishes to serve at a barbecue include coleslaw, potato salad, pasta salad, fruit salad, corn on the cob and grilled garlic bread.
Grilled garlic bread makes a quick and easy alternative to a baked potato. There is no need to worry about fussing with all kinds of potato toppings or even utensils. Grilled garlic bread is a great "finger food" that accompanies any type of meat or seafood and most people enjoy it. However, take special care not to burn the bread when grilling it.
Salads make excellent side dishes and there are many types to choose from. Never leave coleslaw, potato salad, pasta salad and anything with mayonnaise out at room temperature for too long or you could give everyone at the barbecue food poisoning. Fruit salads are a good alternative to mayonnaise-based salads if they contain fruit only and no yogurt or other perishable products. These salads taste wonderful without anything added to them as long as you use at least four different fruits.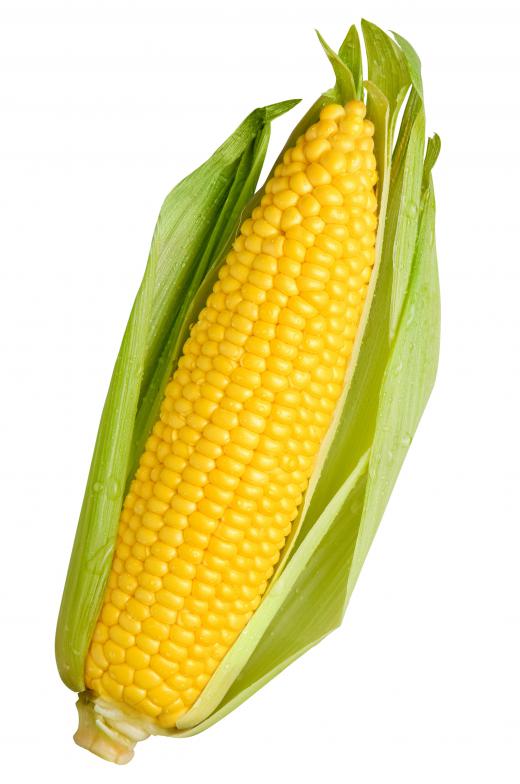 A classic grated carrot, pineapple and raisin salad makes one of the most colorful side dishes to serve at a barbecue and it contains no mayonnaise or perishable products. You simply mix raw grated carrots with canned pineapple chunks and the pineapple juice along with some raisins. Soak the raisins before using them, so that they're tender rather than chewy, by placing them in a bowl of water and then discarding the liquid.
Corn on the cob is one of the most popular barbecue side dishes, especially with barbecued steak. You could also serve corn on the cob with barbecued salmon or many other grilled dishes. It's a very messy food to eat, so it makes a great side dish to enjoy outside.
AS FEATURED ON:
AS FEATURED ON:








Grilled fish.

By: rimglow

Corn on the cob is often served at barbecues.

By: Okea

Pineapple may be served at a barbecue.

By: Photographee.eu

A salad with strawberries is a great barbecue side dish.

By: pilipphoto

A fruit salad can sit at room temperature without spoiling.

By: Monkey Business

Coleslaw is a popular side dish at backyard barbecues, particularly in the southern United States.

By: MSPhotographic

Grilled garlic bread is a popular side dish that complements various cuisines.

By: anjelagr

Homemade potato salad is a mainstay at many barbeques.