What is a Jelly Roll Pan?
A jelly roll pan is similar to a baking sheet or cookie sheet, but it has sides that are usually 1 inch (2.54 cm) deep. These pans are handy for many uses, such as for roasting vegetables and baking cookies, coffee cakes, and the cake portion of jelly rolls.
A jelly roll is a thin sponge cake that is rolled up with a filling of jelly or jam. When sliced, a circular pattern is revealed in each piece of cake. Whipped cream and fruit or fruit preserves often top each slice. The jelly roll cake batter is usually flavored with vanilla and/or almond extract, and raspberry or strawberry jam or jelly is usually used for the filling. There are many variations of this dessert, however, and while a chocolate cake with whipped cream filling isn't technically a jelly roll, it would still be made in basically the same way.
Since the outside layer of cake will show in the finished dessert, the jelly roll pan is often lined with a piece of wax paper or a silicone mat that is peeled off the cake after baking. This method tends to add a smooth look to the top surface of the cake. Turning the other side of the jelly roll into a clean kitchen towel sprinkled with powdered, or icing, sugar and then letting it cool before filling may make the paper or mat easier to remove. Then, once the cake is completely cool, the baker can flip it over, fill it and place the roll on a plate seam side down before slicing and serving.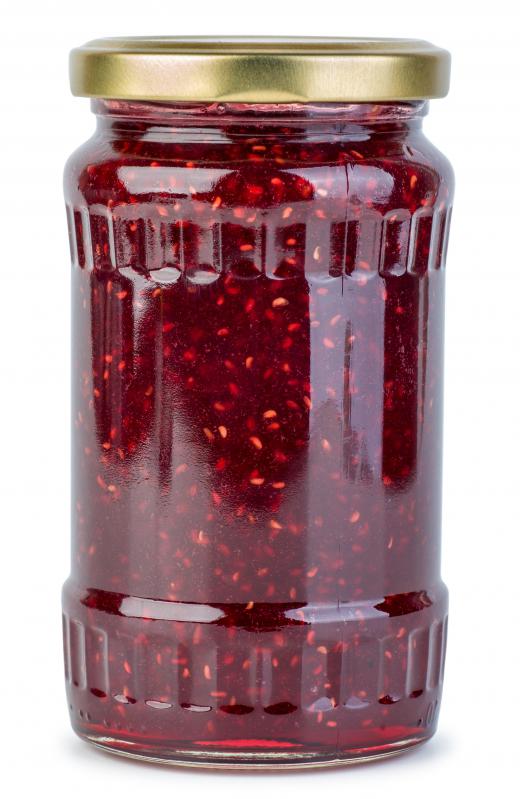 A jelly roll pan is usually made of aluminized steel as this material resists rusting and allows for an even distribution of heat, and non-stick versions are available. Commercial quality pans are made with heavy gauge steel for extra strength and to prevent bending and warping. Cooks can use this type to roast a big pan full of roasted vegetables or broil a lot of appetizers.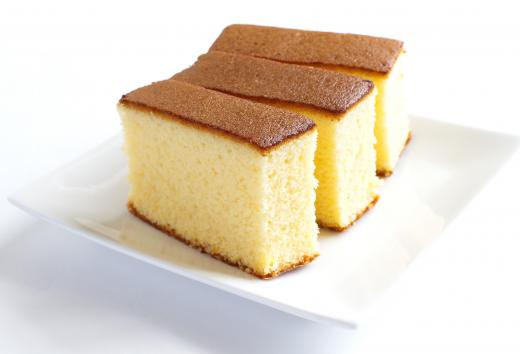 Many foods that slide off of a regular cookie sheet can be cooked on a jelly roll pan, thanks to the edges. There's much less chance of juices leaking from the pan and making a mess in the oven. Plus, cooks can bake desserts such as coffee cakes and granola bars on this type of pan rather than just cookies.
AS FEATURED ON:
AS FEATURED ON:








By: Artistic Endeavor

A jelly roll pan.

By: Roman Ivaschenko

Raspberry jam is a common filling in a jelly roll.

By: torsakarin

Jelly rolls typically use thin a sponge cake as a base.