A snack bar is a small casual food establishment serving light and easy foods, snacks and beverages. The menu is usually limited, offering only foods that are quick and easy to prepare to ensure that they can be served to the customer with a short turnaround time. They can be found at assorted public places such as pools, beaches, recreational fields, and movie theaters.
Typically, a snack bar has limited or no inside seating, although some may have a counter with stools or outdoor seating. Many snack bars have a walk up window where customers place their order from a menu. Their food is prepared and then passed to them through the window. Counter-type snack bars, like those at movie theaters, allow patrons to place and receive their orders at the counter. Snack bars do not have waiters or waitresses to serve food to the customers, instead, in most instances, the same person who takes the patron's order, delivers the food to them at the window or counter.
The menu is usually very basic. Beverages choices may consist of canned or bottled drinks, such as water, juice, soda, or fountain-served drinks. Food choices are generally easy to prepare and quick to serve. Hot dogs, chicken nuggets, hamburgers, and French fries are foods commonly found at a snack bar. Cold foods, including salads and sandwiches, may also be on the menu.
These establishments wouldn't be called "snack bars" if they didn't offer a selection of snack foods. Candy bars, cookies, and soft pretzels are some snacks that one might find at a snack bar. Bagged snacks such as potato chips and pretzels are other choices that are generally available. Some snack bars, especially those in a cinema, have their own popcorn maker to pop and serve fresh popcorn. Yogurt and fresh fruit are options that may be offered to customers looking for a healthy treat.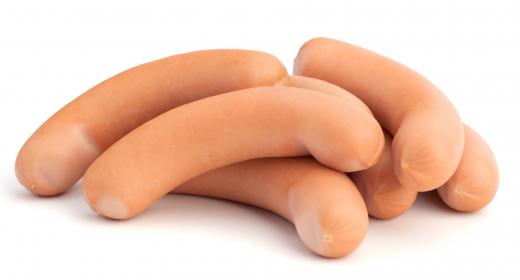 Ice cream treats are another snack commonly found at a snack bar, especially at one located at a pool or beach area. Choices typically include pre-packaged ice cream novelties like ice pops, ice cream sandwiches, and small cups of ice cream. Some snack stands may have a soft serve ice cream machine that offers the option of either a cup or cone, but the assortment of toppings to choose from may be limited.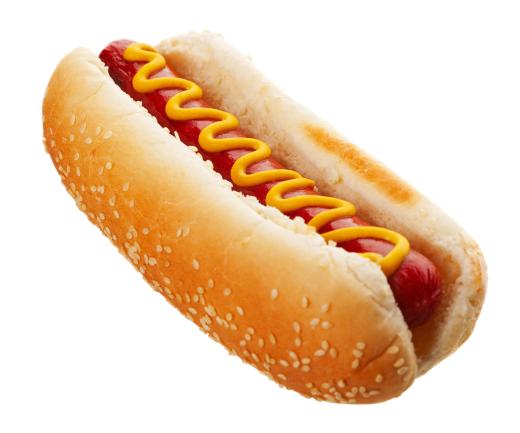 A snack bar is also referred to as a concession stand. A concession stand, however, is usually much larger and has a larger menu, such as those found at sporting arenas and concert halls. A snack truck, or mobile snack bar, is another type of snack stand which has all of its purchasable items on a truck that travels from one location to another.
AS FEATURED ON:
AS FEATURED ON:








Most snack bars have potato chips.

By: Johanna Goodyear

French fries are often served at snack bars.

By: Natika

Hot dogs from a snack bar.

By: Brenda Carson

Hot dogs are often popular snack bar options.

By: Valerie Potapova

Movie theater snack bars typically serve popcorn.

By: nyul

Movie theaters typically offer snack bars so that patrons can nibble while watching a film.

By: apelavi

Some snack bars might have different flavors of ice cream.

By: suksao

A snack bar may include a variety of crackers.

By: baibaz

Smoothies may be served at a snack bar.

By: volff

Some snack bars may offer healthy options, such as apples.

By: Pixmax

Lupini beans are a popular snack food in Portugal and Australia.

By: pilipphoto

Hamburgers are common at a snack bar.

By: Tim UR

Bananas are one healthy option that might be offered at a snack bar.

By: sattriani

Snack bars often serve food buffet style.

By: Kybele

A snack bar may include chicken wings.

By: Igor Mojzes

Snack bars may include dessert items, such as chocolate.