Why Is Coffee at Cafes So Expensive?
Many people have noted that coffee at cafes seems to be extremely expensive, especially when compared to the cost of making coffee at home. The prices for coffee drinks made on the espresso machine such as lattes and mochas are even higher, and a frequent topic of griping for many cafe and coffeehouse customers. There are a number of reasons why coffee at cafes tends to be so expensive, and you may be surprised to know that coffee at cafes is sometimes a losing proposition for the owners, who may make the bulk of their income from the food they sell. The price of coffee includes all of the expenses that go into running a cafe.
One of the main reasons why coffee at cafes is expensive is because it actually costs a lot to make. While the coffee itself may not be terribly expensive, the cafe must pay staff to make it, and they must also cover overhead costs like rent, electricity, insurance, trash bills, and water fees. Since many cafes have a fairly large staff, costs for compensating employees alone can rack up very quickly, forcing the cafe to raise prices accordingly.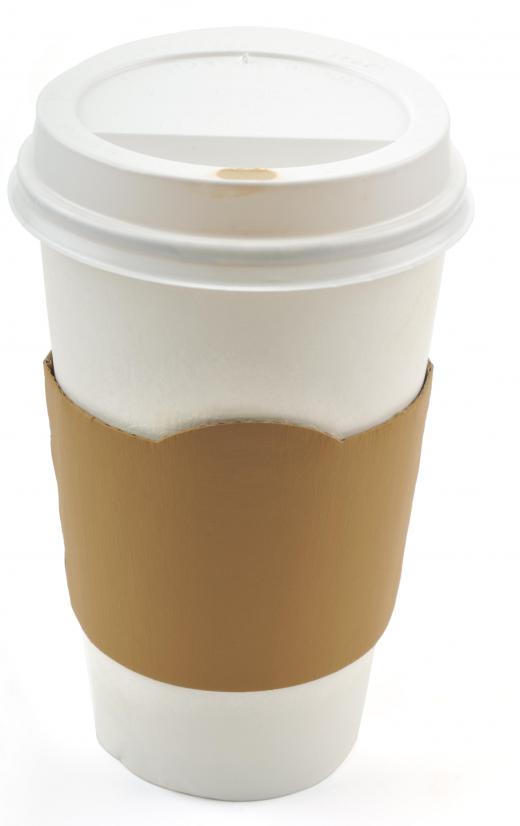 Many people also expect a great deal of variety when they order coffee at cafes, and this is also expensive. It is much cheaper to offer only a few types of coffee, but most coffee shops offer a huge assortment, all of which must be made fresh and kept well stocked by staff. A large menu of espresso drinks also costs, as staff must learn to prepare each drink properly, and they must be prepared to deal with special requests from customers.
Another issue is the type of customers which visit cafes. Many customers spend hours in a cafe, especially one which offers wireless Internet, and these customers may purchase a minimal amount of food and drinks, often sticking to the cafe's stated minimum for table occupancy, if there is one. When turnover in a cafe is low, the cafe attempts to make up for it by pricing its food and drink in such a way that it can still make a profit. The hope is to balance costs between seated customers who eat up resources for minimal returns, and customers who order things to go, thereby using minimal resources.
When people order coffee at cafes, they also do not think about the associated costs. A cup of coffee might not seem that expensive, but sugar and various creamers are usually offered free of charge, and these condiments can be quite costly. Although not everyone uses it, milk especially can get extremely expensive. The price also includes the cup used to serve your coffee, along with stirring implements, to-go lids, and protective sleeves which keep to-go cups comfortable to hold.
For people who spend a lot of time in cafes and want to save money, there are a few options to think about. For example, many cafes offer a discount to customers who bring in their own cups. While the discount may seem small, it adds up significantly over time. People may also want to ask about frequent buyer or stamp cards, which often offer deals like one free cup for every 10 purchased.
AS FEATURED ON:
AS FEATURED ON:








By: uwimages

A large disposable coffee cup with a sleeve and lid, all of which can add to the price.

By: Alessandro Capuzzo

More choices, such as an espresso menu, means more staff training.

By: Tyler Olson

In a 2014 National Coffee Association survey, 18 percent of American said they drink espresso-based coffee drinks.

By: Warren Goldswain

Cafes that serve coffee must also pay overhead expenses for staff, rent, electricity and other items required to run a business.