A historic tool used in wine making and wine tasting, the tastevin is a small, silver cup or saucer. Developed in 300 Before Common Era, the flat cup has traditionally been used to assess the color, clarity, and maturity of wine. In modern times, this small implement is generally considered for show.
In ancient times, without the advent of modern lighting, a special shallow cup was required to accurately view and judge wine. Each little bowl was multifaceted, allowing light to reflect the visual properties of the wine. The amount of wine in the cup was also ideal for evaluating the taste of wine. Use of the small container, however, is not considered suitable for smelling wine.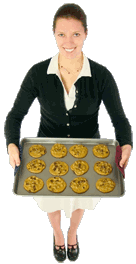 Though the tastevin could be used to simply sample wine, its usual function was in the wine making process itself. Winemakers used them to check each wine's maturation during the aging process. A wine glass itself could not be used in the darkness common to underground wine cellars. In this light-less environment, such a reflective tool served as an optimal assessment tool at the time.
French winemakers from Burgundy designed the original concept in order to assess wine by candlelight. The name of the instrument is of French origin, and translates to "taste wine." The winemakers created the dish with a convex bottom and lots of ridges, or indentations, to capture as much light from the candles as possible. The surface of the tastevin was also polished to make it as shiny as possible, also serving as a reflective aid.
Fully referred to as the tastevin wine tasting cup, this instrument is sometimes worn around the neck, similar to a necklace. In such cases, the small cup is mounted on a ribbon or chain. Some wine professionals, sommeliers, and general connoisseurs wear them in modern times as a symbol of their affection for the ancient beverage. Traditional winemakers may even continue using the tastevin for its intended purpose as well.
Round wine tastevins are typically made of some type of metal. Polished silver is a common medium for the tool. Most inexpensive varieties are made out of stainless steel or aluminum with silver plating. Some tasters claim that the container ruins the wine's taste by adding an unpleasant metallic flavor.
Most of these saucer-like cups can be obtained inexpensively. Some collector's items may cost more. The items can be bought in specialty wine accessory shops, as well as in online stores or auctions.
AS FEATURED ON:
AS FEATURED ON:








Woman baking cookies