A tompouce is a kind of pastry that is considered a staple in Dutch and Belgian cuisines. It usually consists of layers of puffed pastries with soft cream in between and icing on top. It is also described as rectangular or "brick-shaped," resembling a Twinkie®, a popular snack cake. This pastry is similar to a Dutch version of the French pastry, the napoleon. Tompouce can also be spelled as "tompoes."
The origins of the name "tompouce" are uncertain, but an interesting account suggests that the Dutch pastry was first invented in the 1840s by a baker in Amsterdam, the capital of the Netherlands. During that time, an American circus show was performing and had stopped in the city. One of the starring performers was a dwarf named Charles Sherwood Stratton, who used as his stage name "General Tom Thumb," or "Generale Tom Pouce" in French. The baker was so impressed with Tom Pouce that he borrowed the name for his new pastry. Interestingly, the French napoleon was named after the famous general Napoleon Bonaparte, who was known to have a short stature, just like General Tom Thumb.
The basic structure of the tompouce includes a few layers of thin puffed pastry at the very bottom with a thick, generous amount of pale yellow cream in the middle. These are topped with another layer of pastry to sandwich the cream. The pastry is finished off with a spread of pink icing, sometimes with a final stripe or dollop of white icing on top. On special occasions when the Netherlands national football team competes in international events, the pink icing is replaced with orange in honor of the team.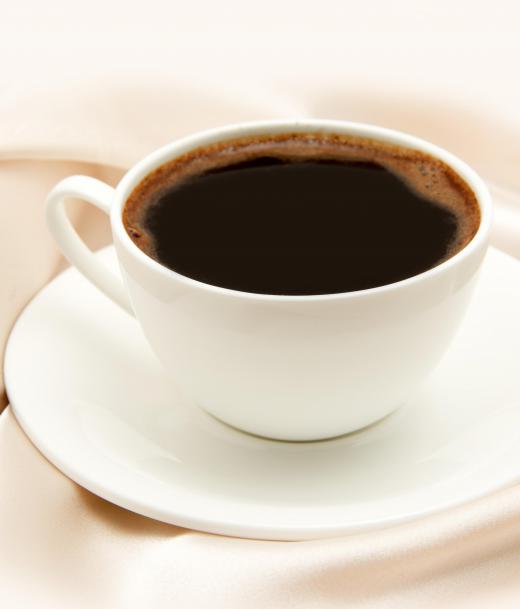 Making a tompouce has become easier with the advent of pre-made puff pastry, which is available in many grocery stores' freezer cases. Bakers who make their own puff pastry need large quantities of butter to achieve the layered appearance common to croissants. The pastry cream generally consists of milk, eggs, and flour, as well as some salt and a lot of sugar. For added flavoring, a few spoonfuls of vanilla or some fruit extracts, like lemon or strawberry, can also be added, but care should be taken not to add too much liquid, which could prevent the cream from thickening. The pink icing is usually made with butter, milk, and confectioner's sugar, with a little red food coloring.
Since the time of its invention, the traditional recipe and ingredients for the tompouce have changed very little, making it an iconic and classic Dutch pastry dish. Some bakeries sell jelly-filled tompoes, but many customers do not even consider these genuine tompoes. The sweetness of tompouce pastries make them perfect to eat with a cup of coffee or tea.
AS FEATURED ON:
AS FEATURED ON:








By: seqoya

The pastry cream used in tompouce is typically made with eggs, milk and flour.

By: nata777_7

A cup of coffee may be the perfect complement to the sweetness of compouce pastries.