Amlou is a chunky paste which some people have compared to tahini or peanut butter. It is made with argan oil, almonds or peanuts, and sometimes honey or sugar. The food is popular among the Berbers, native to the region of Morocco which produces argan oil, and it has been adopted by some surrounding cultures as well. Amlou can be difficult to obtain outside of Morocco, due to limited demand, and is best sought out in African specialty stores, which may be able to order amlou if they do not stock it.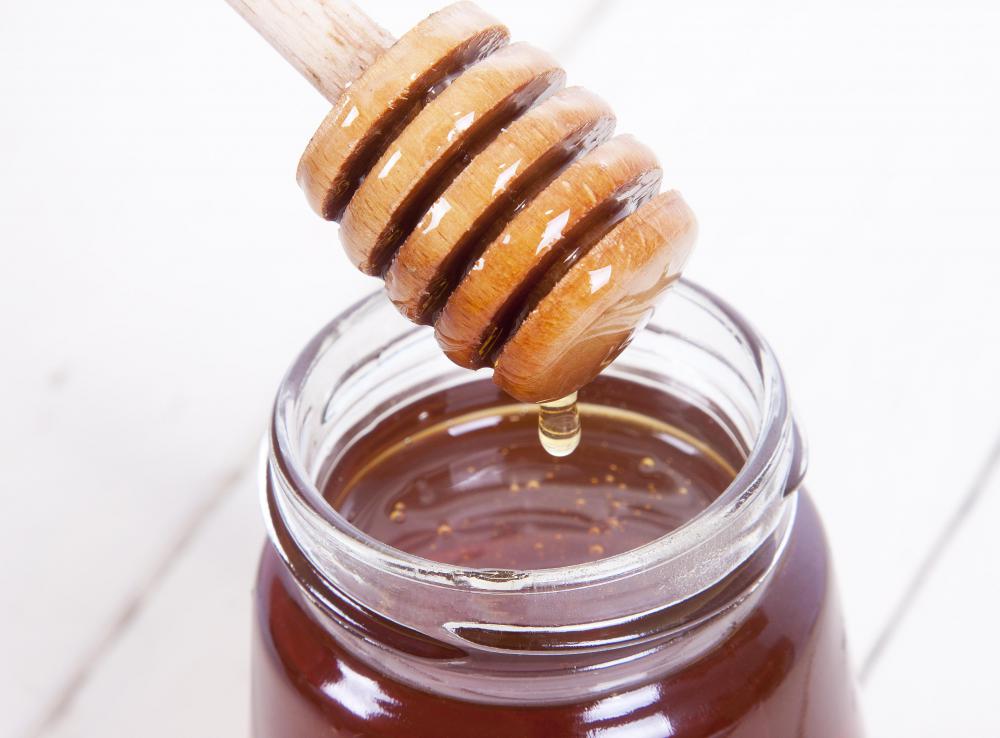 Argan oil is an extremely important export of Morocco. It comes from the argan tree, a gnarled tree which flourishes in the arid and difficult conditions of Morocco. The tree yields drupes, seeds covered in a thick fleshy coating which must be removed before they can be cracked and pressed for argan oil. The oil has both culinary and cosmetic uses, since it is rich in vitamins and minerals. Taken straight, argan oil has a nutty aroma and flavor which reminds some people of hazelnuts.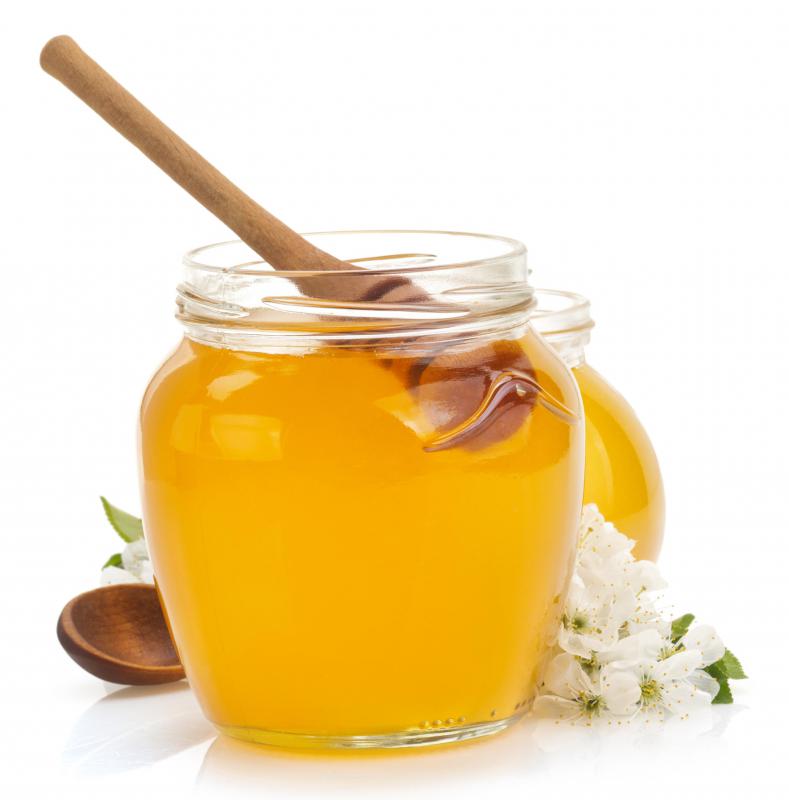 To make amlou, nuts such as almonds are ground with argan oil to make a nut butter. Amlou is often deliberately left chunky, so the nut butter is not ground completely. In some regions, the amlou is sweetened, usually with the addition of honey. After it is made, amlou is tightly capped in containers which should be stored in a cool dry place until use. Once opened, amlou does not need to be refrigerated unless the weather is extremely warm.
Amlou can be made at home, if argan oil is available. Cooks should seek out food grade argan oil, as cosmetic argan oil sometimes have stabilizers in it which may be harmful to consume. The almonds should be toasted before being poured into a blender or mortar and ground slowly with the argan oil, with honey drizzled in as the mixture is ground, if desired. For a more traditional amlou, stop before the nuts have become an evenly texture paste, or continue grinding to make a creamy and distinctive nut butter.
The classic use of amlou is as a spread for bread or crackers, just like peanut butter. It may also be offered as a dip. Some Berbers use amlou in baking, especially sweetened amlou, with the argan oil adding a unique flavor to the familiar Middle Eastern combination of almonds and honey. Amlou is also excellent in crepes, and it can be used in the same way Nutella spread would.
By: cut

Argan oil is derived from the fruit of the native Moroccan Argan tree.

By: tetxu

Some varieties of amlou use honey as a sweetener.

By: Sergii Moscaliuk

Honey is a common ingredient in amlou.

By: WimL

Amlou is often made with peanuts ground with argan oil to make a butter.